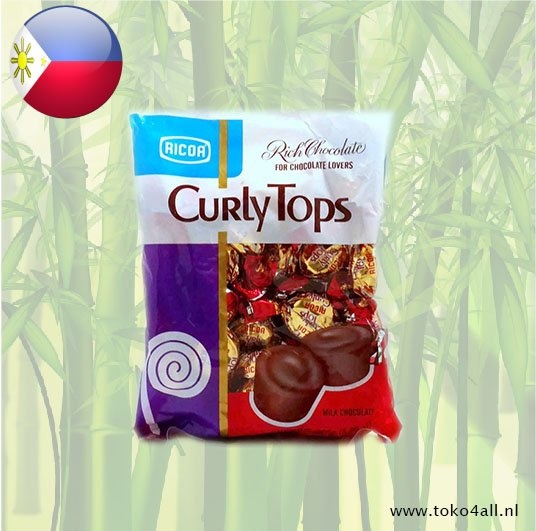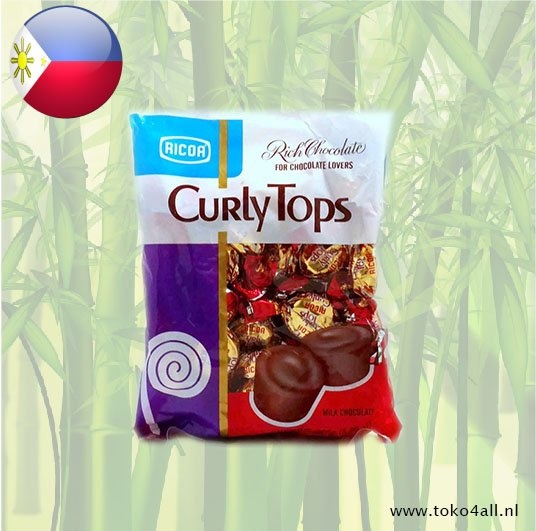 Curly Tops Milk Chocolate 150 gr
€3,25
Curly Tops milk chocolate from Ricoa, a very famous nostalgic chocolate that is especially known in Asia.
In stock (7)
(Delivery timeframe:1-3 days)
Curly Tops Milk Chocolate
These chocolate candies are packed individually. Ricoa brings a rich chocolate for the natural chocolate lovers. There are 10 chocolates in these bags. In addition to these chocolates, we also have the flat tops in the range of Ricoa. Also try the Hershey chocolate, also nice and fun to give as a present.
Ingredients:
Sugar 52%, palm oil, cocoa powder 15%, milk solids 4%, emulsifiers E322, E476, salt, vanillin, cinnamon.
Also known as: Curly Tops Milk Chocolate
Country of origin: Philippines
Brand: Ricoa
Code: 4800040211130
Content: 150 gr (30 st.) (5.29 Oz)