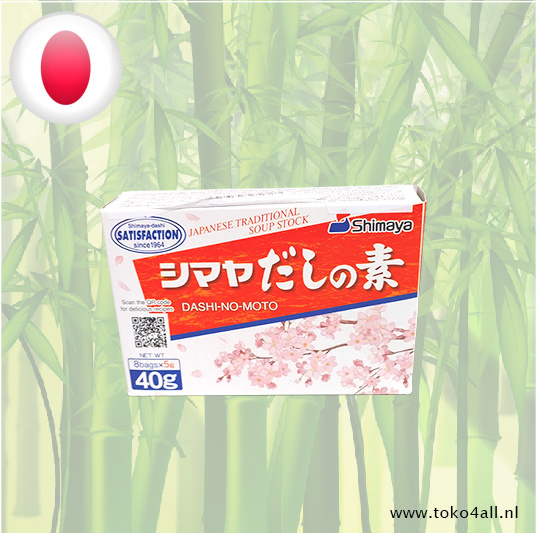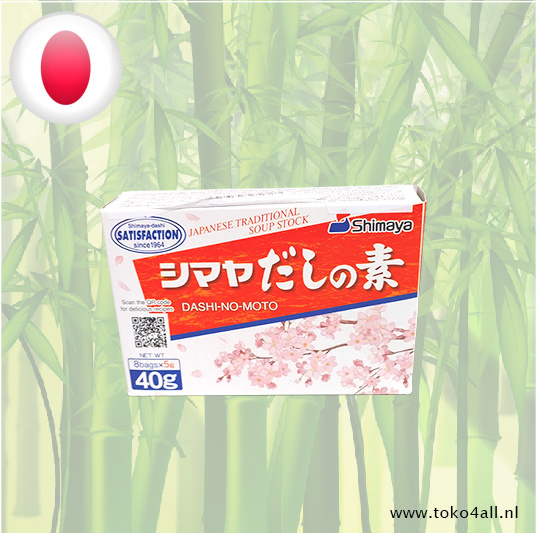 Dashino-Moto 40 gr
€1,70
Dashino-Moto is a delicious basis for a Japanese broth or as a seasoning for Japanese dishes
In stock (17)
(Delivery timeframe:1-3 days)
Dashino-Moto
This base is a delicious base for a real Japanese Bouillon. Dashi means in Japanese for Bouillon, so it is not surprising that this base can be used for various dishes such as noodle soups or as a seasoning. A box contains 10 bags of dashi powder. The dashi bags can be kept cool and dry for years
How to use
Dashi is the basis for various dishes.
Miso soup: 1 bag of dashi, 4-5 cups of water, and miso paste make 4-5 servings.
Noodle soup: 2 sachets of dashi, 5 cups of water, and soy sauce make 3 servings.
Ingredients:
Sugar, salt, flavor enhancer E631, bonito powder, bonito extract, flavor enhancer E627, yeast extract.
Also know as: Bonito gearomatieseerde aroma Dashino-Moto
Country of origin: Japan
Brand: Shimaya
Code: 4901740115237
Content: 40 gr ( 8 x 5 gr)