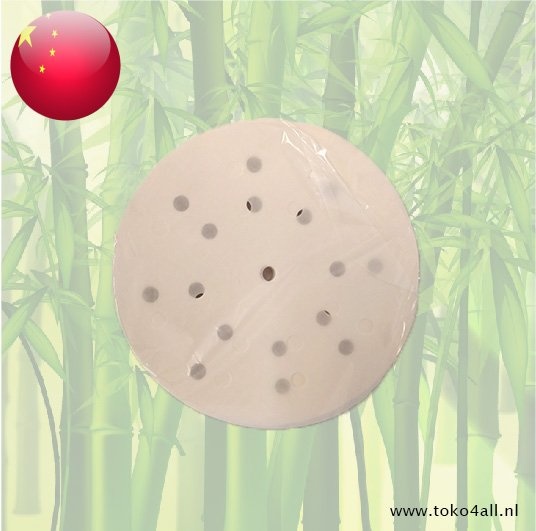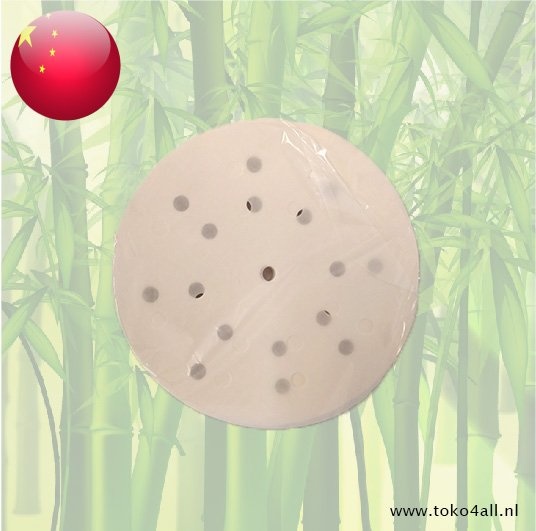 Dim Sum Paper 10 cm 75 gr
€3,95
Dim Sum Paper 10 cm, are very thin sheets that you can put in your bamboo steam basket so that your dishes do not stick and the basket remains clean.
In stock (24)
(Delivery timeframe:1-3 days)
Dim Sum Paper 10 cm
These are very thin sheets with a Ø 10 cm. The holes in the paper have a Ø 0.5 cm. These sheets can be used very well when steaming your dishes such as dim sum or shrimp and keep your bamboo baskets cleaner, so less maintenance. The sheets are packed in a package of approximately 1 cm thick and with a weight of 75 gr. There are approximately 350 sheets per pack. Also available in a 13 cm format.