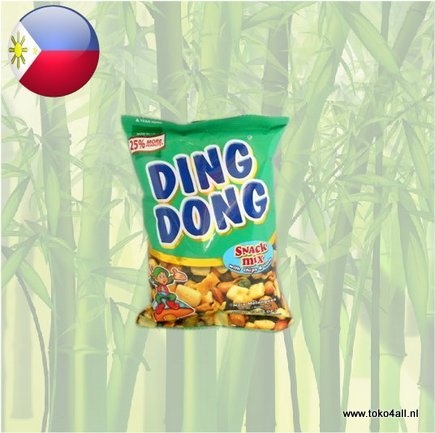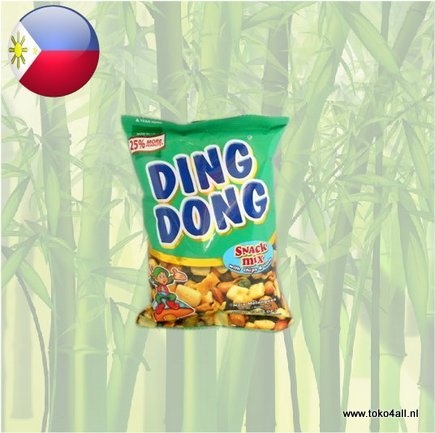 Ding Dong Snack Mix 100 gr
€1,35
Ding Dong snack mix are mixed nuts consisting of, among other things, fried garlic, green peas and peanuts. Delicious as a snack!
In stock (58)
(Delivery timeframe:1-3 days)
Ding Dong Snack Mix
These mixed nuts are a wonderful addition to the well-known drink nut. These nuts consist of crispy fried garlic, green peas, broad beans, peanuts and small crackers. A taste like you've probably never tasted before. Ding Dong mixed nuts comes in different flavors. In addition to the snack mix, we also have the natural and the spicy variety.
Ingredients:
Peanuts, green peas, corn, beans, wheat, vegetable oil (palm, corn, and coconut oil), sugar, hydrolyzed soy protein, iodized salt, garlic powder, onion powder, red pepper, colorings E102, E133, flavor enhancer E621, antioxidant E319.
Also known as: Ding Dong Snack Mix
Country of origin: Philippines
Brand: JBC Food Corp.
Code: 4800092331732
Content: 100 gr.