This is a frozen product and can only be picked up or shipped within the NETHERLANDS via DHL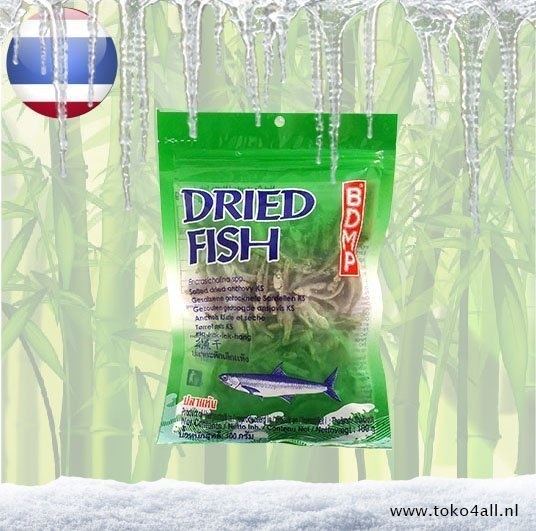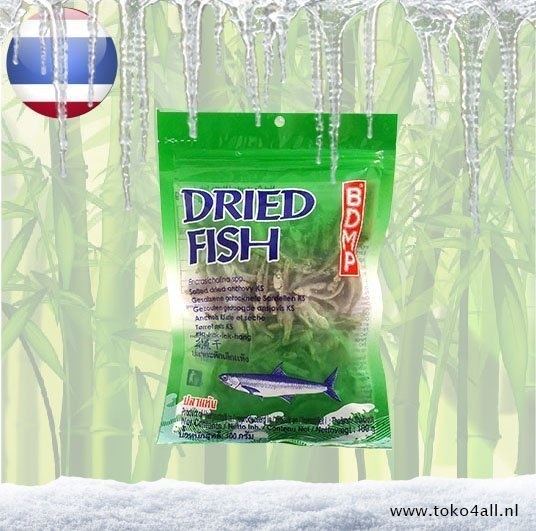 Dried Salted Anchovy 100 gr
€3,95
Anchovies salted Dried from BDMP are small anchovies with head. Great to bake or stew in your dish.
CHOOSE DHL AS SHIPPING METHOD!
In stock (11)
(Delivery timeframe:1-3 days)
Dried Salted Anchovy
This anchovy is salted and dried and complete with head. The fish have a size of 4 to 5 cm. This is a frozen product.
Anchovy
The anchovy is a jet of sharp fish. It can be about 20 centimeters and has a rounded snout and a short lower jaw. The anchovy mainly eats animal plankton. The anchovy is a fish that occurs frequently at the coast and swims in large schools. The anchovies are often heavily salted in the kitchen. In addition to processing the anchovies in various dishes such as tapas and pizzas, the anchovies in Asia are also often used to produce the very famous fish sauce. The Anchovy is then often fermented.
Ingredients:
Anchovy 90%, salt.
Also known as: Ansjovis Gedroogd
Country of origin: Thailand
Brand: BDMP
Code: 8851035410003
Content: 100 gr.
This is a frozen product and can only be picked up or shipped within the NETHERLANDS via DHL