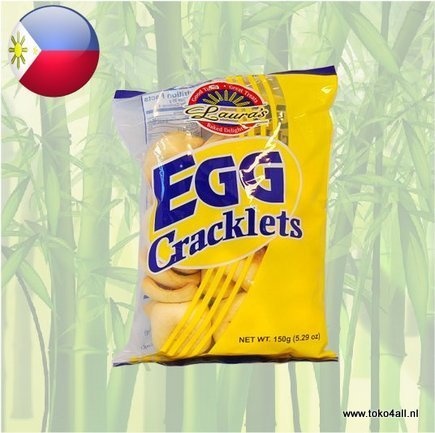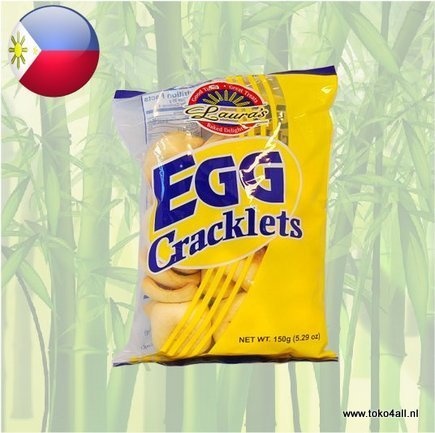 Egg Cracklets 150 gr
€3,20
Egg cracklets are light biscuits made from eggs. Not too sweet and tasty for in between.
In stock (5)
(Delivery timeframe:1-3 days)
Egg Cracklets
These crackers are made from eggs in combination with cane sugar and flour. The crackers are fluffy and soft and are a bit reminiscent of chewy chunks only slightly more brittle. Laura's is a supplier of various crackers and biscuits in the Philippines, for example, they are the producer of the delicious otap crackers. Try it and experience a product from Laura's range again
Ingredients:
Enriched wheat flour, eggs, cane sugar, vegetable oil (hydrogenated coconut and/or palm oil), iodized salt, leavening agents E503, E500, colorants E102 and E110.
Also known as: Egg Cracklets
Country of origin: Philippines
Brand: Laura
Code: 4809010109330
Content: 150 gr  (5.29 Oz)