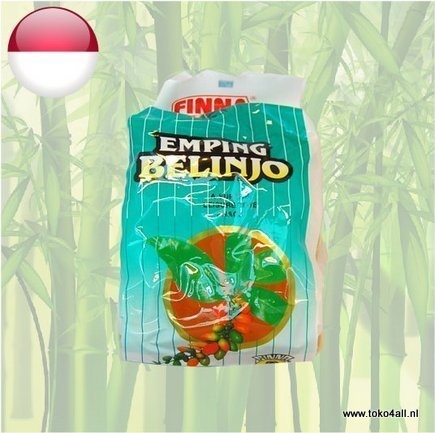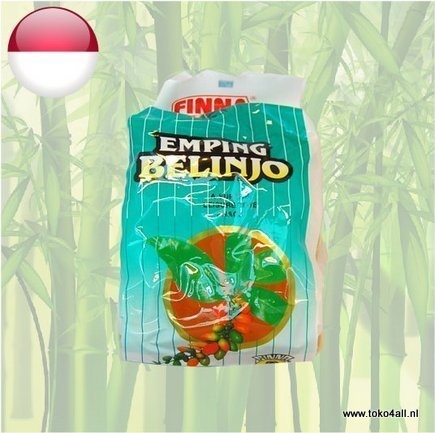 Emping Belinjo 400 gr
€4,95
Emping Belinjo also called Melinjo is a snack that you can bake yourself, which looks like chips. Delicious as a snack or as a side dish with your meal.
Out of stock
(Delivery timeframe:Please contact us)
Emping Belindjo
Emping Belinjo is a snack from Indonesian cuisine. Emping means chips, Belinjo is the name for the nut. The nut comes from the Indonesian gnetum gnemon tree. The nut is extracted from the orange-red fruits. The fruits are roasted, the skin is then easy to remove. The white kernel that remains then is beaten flat and dried in the sun. Before use, fry the dried nuts into a light crispy crisp. The taste can be called special, since it is fairly bitter, people will have to get used to it. But once you get used to it, it can be addictive. This product in 100% halal. You can eat emping with a pinch of salt as a snack, as part of a rice table or with other people gado gado.
Preparation method
Heat oil in a pan to approximately 190 ° C
Put the belinjo chips in the pan and turn it over after a few minutes. Wait until the chips fully expand.
Remove it from the pan and place it on a piece of kitchen roll to extract from the fat.
Keep it in an airtight container to preserve the crispy structure.
Ingredients:
Crushed Belinjo Nuts.
Also know as: Emping, emping melinjo, vegetarische kroepoek, bitter nut crackers.
Country of origin: Indonesa
Brand: Finna
Code: 8993076920230
Content: 400 gr