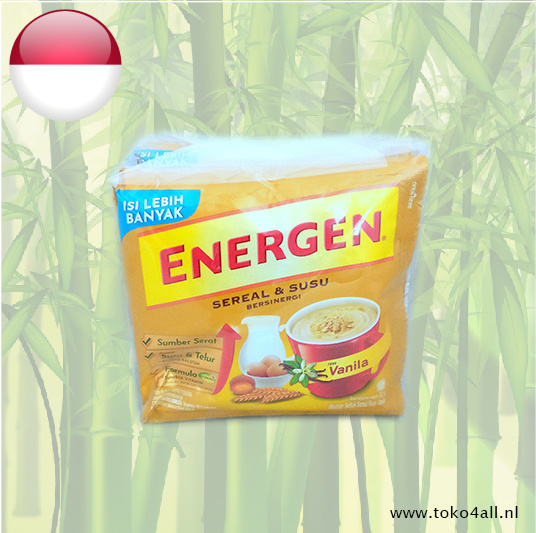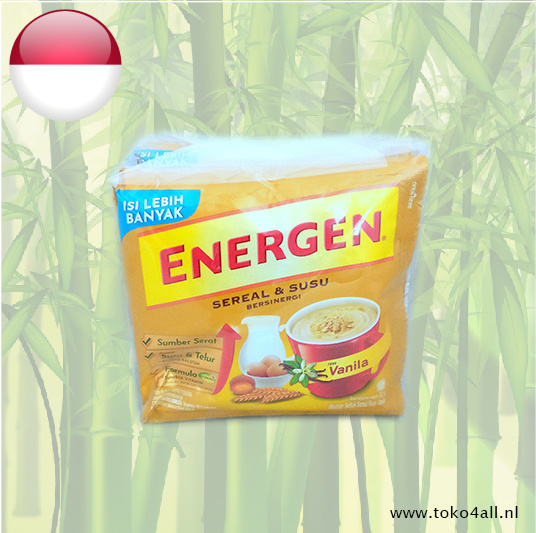 Energen Vanilla and cereal drink 10 x 32 gr
€2,95
Energen Vanilla and cereal drink from Mayora is a nutritious vanilla mix that is easy to prepare with hot water. Complete with cereals and vitamins
Out of stock
(Delivery timeframe:Please contact us)
Energen Vanilla and cereal drink
This drink is an instant to make cereal drink with milk powder through it. Easy to make and o so tasty and healthy. Rich in vitamins, contains many good ingredients to start your day in a healthy way. 1 sachet is sufficient for 1 full cup of hot cereal milk drink.
How to prepare
Put the contents of this bag in a cup
Boil water and pour approximately 120 ml into the cup
Stir well and enjoy
Ingredients:
Sugar, vegetable cream, wheat flour, milk powder, corn, oats, calcium carbonate, salt, emulsifier (soybean salt solution), vanilla, egg powder, malt extract.
Also known as: Energen Vanille en granen drank
Country of origin: Filipijnen
Brand: Mayora
Code: 8996001440124
Content: 10 x 32 gr.