This is a frozen product and can only be picked up or shipped within the NETHERLANDS via DHL Express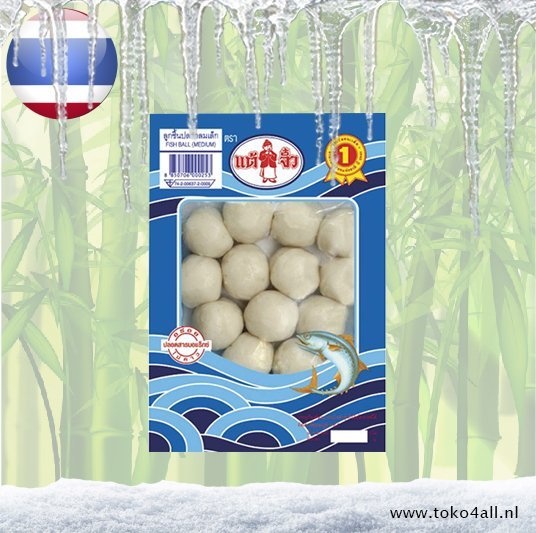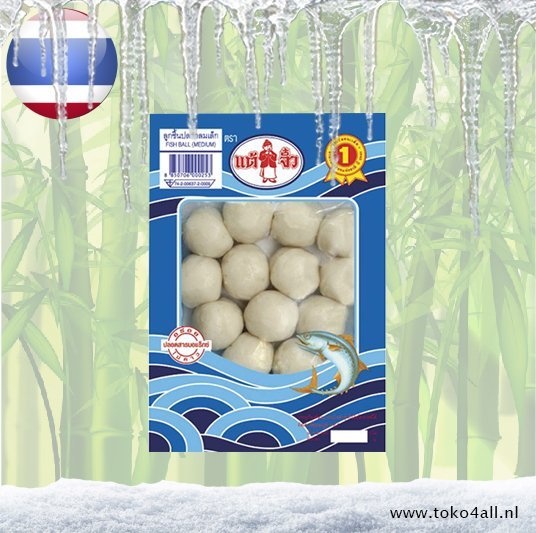 Fishballs Large 200 gr
€3,60
Fishballs Large from Chiu Chow are delicious balls made from fish that can be fried. Delicious with a spicy or sweet dip sauce.
CHOOSE DHL EXPRESS AS SHIPPING METHOD!
In stock (12)
(Delivery timeframe:1-3 days)
Fishball Large
Fish balls are a delicacy in Asia and are often offered on the street at various small shops. The balls are made from finely ground fish that is first crushed. This fish is then made into balls in combination with cornflour or flour. In many cases, some seasonings and herbs are added. There are different types and flavors of fish balls available.
What can I use them for?
Ready-made fish balls are actually already cooked and only need to be heated up.
Are a tasty ingredient in various oriental soups or curries
You can fry them and put them on a skewer or make them into a skewer and put them on the BBQ
Can also be used as an ingredient in various wok dishes
Preparation method:
Remove the product from the packaging
After thawing, fry in vegetable oil at 170°C until golden brown
Serve with soup, as a snack with dipping sauce or as a main course with vegetables.
Ingredients:
Fish meat (Pricanthus Tayenus, Nemipterus spp.) 68%, water, tapioca starch, salt, sugar, flavor enhancer E621, protein powder, humectants E450, E451.
Also known as: Fish balls , Visballetjes, bakso ikan
Country of origin: Thailand
Brand: Chiu Chow
Code: 8850706000253
Content: 200 gr.
This is a frozen product and can only be picked up or shipped within the NETHERLANDS via DHL Express