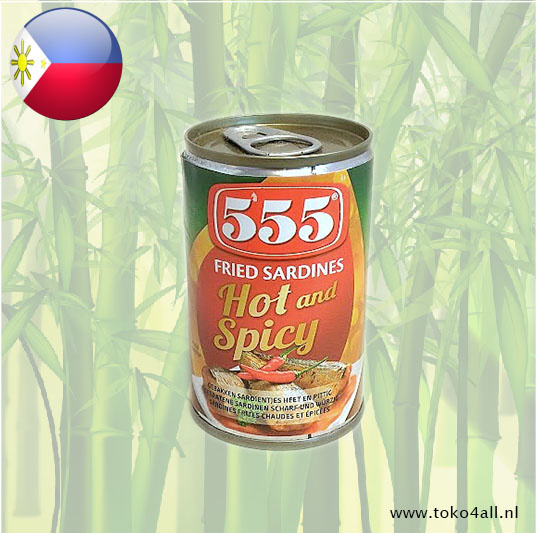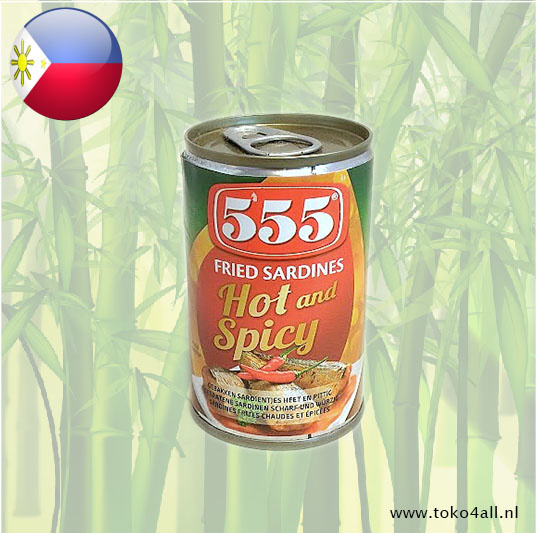 Fried Sardines Hot and Spicy 155 gr
€1,45
Baked Sardines Hot and Spicy from 555 are sardines in a spicy sauce. Delicious with your rice dishes or a sala
In stock (64)
(Delivery timeframe:1-3 days)
Baked Sardines Hot and Spicy
These sardines are fried and are in a delicious spicy sauce. Easy to open, so also ideal for traveling.
Sardines
Sardines are a type of fish that are often consumed by large groups of people. They are often served in cans. Sardines or pilchards come in different types. The name sardines stems from the 15th century when this fish was regularly caught near Sardinia. The sardines are fished commercially and are used for different purposes. For example, it is used as bait, but also for consumption. The fish is either dried, salted or smoked. The sardines' oily liquid is often used in the manufacture of paint, varnish and linoleum.
Ingredients:
Sardines, water, soybean oil, salt, tomato paste, carrots, pickled cucumber, flavor enhancer: E621, sugar, garlic powder, chili powder, thickeners (tapioca starch, corn flour, xanthan gum), ginger powder, whole black pepper, bay leaves, paprika powder, cinnamon powder.
Also known as: Fried Sardines Hot & Spicy
Country of origin: Philippines
Brand: 555
Code: 748485200668
Content: 155 gr.