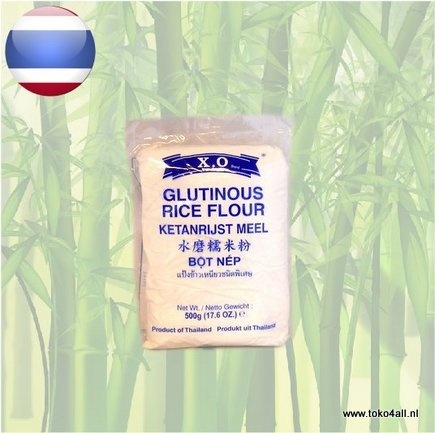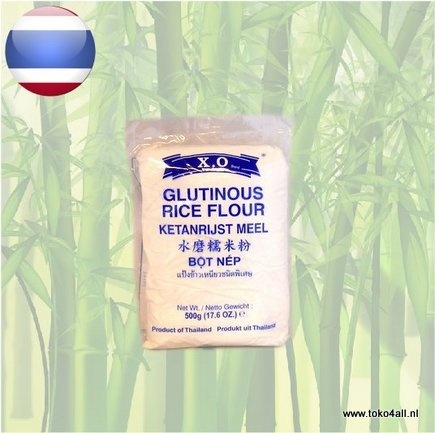 Glutinous Rice Flour Ketan 500 gr
€3,10
Glutinous rice flour also known as ketan flour is a very fine flour of ground glutinous rice. Perfect for a gluten-free diet.
In stock (1)
(Delivery timeframe:1-3 days)
Glutinous Rice Flour Ketan
Rice flour is available in 2 types. The regular or glutinous rice variant. These 2 types of rice flour are completely different and cannot be replaced. This species is the glutinous rice flour also known as ketan flour. It is a fine flour type that is structurally reminiscent of potato flour and is made from finely ground uncooked glutinous rice. Rice flour is gluten free and therefore ideal for use in gluten-free dishes. Because of its sticky composition, sticky rice flour is mainly used for Asian pastries, tarts (for example sesame balls or mochi).
Ingredients:
100% glutinous rice flour
Also known as: Glutinous Rice Flour Ketan
Country of origin: Thailand
Brand: X.O.
Code: 8853085001668
Content: 500 gr.