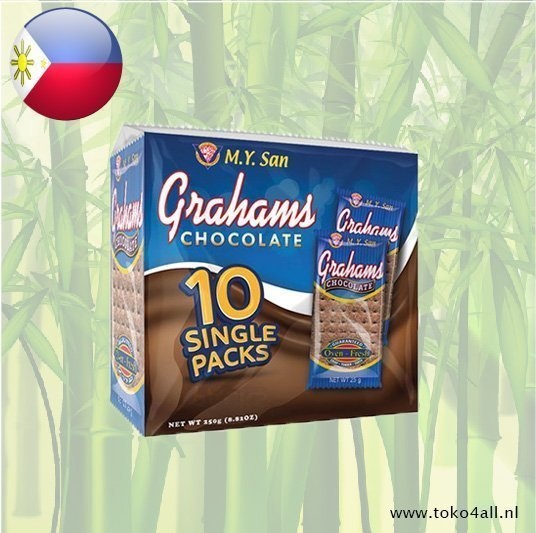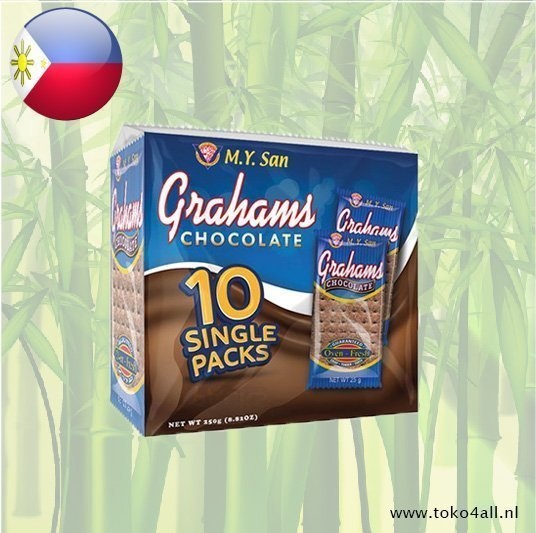 Grahams Chocolate Crackers 250 gr
€3,10
Grahams Chocolate Crackers from M.Y.San, delicious crackers made from Graham flour with a chocolate flavor.
Out of stock
(Delivery timeframe:Please contact us)
Grahams Chocolate Crackers
These crackers are made from a type of wheat whole wheat flour named after an 1800s United States Secretary Sylvester Graham. At that time Sylvester Graham was very opposed to bleaching and wasting nutrients. He believed in the use of natural grains without additives as a raw material for a healthier meal. With the graham flour, the components of the wheat grain are ground separately. This achieves the maximum result in terms of taste and nutrients before the flour is combined. This makes the flour coarser in texture and the flour bakes better and has a good shelf life. Graham crackers are packed per 3 in handy takeaway packages.
Ingredients:
Wheat flour, sugar, vegetable fat, whole wheat flour 5%, invert syrup, cocoa powder 2.5%, skimmed milk powder, color E150a, salt, acidity regulator: E503, E500, emulsifier, soy lecithin, chocolate flavor, vanilla flavor, preservative E223 (sulfites).
Also known as: Grahams Chocolade Crackers
Country of origin: Philippines
Brand: M.Y. San, MySan
Code: 750515021280
Content: 250 gr (10x25 gr)