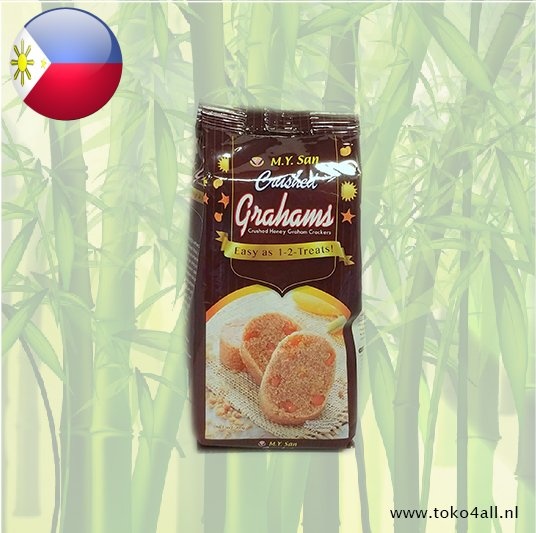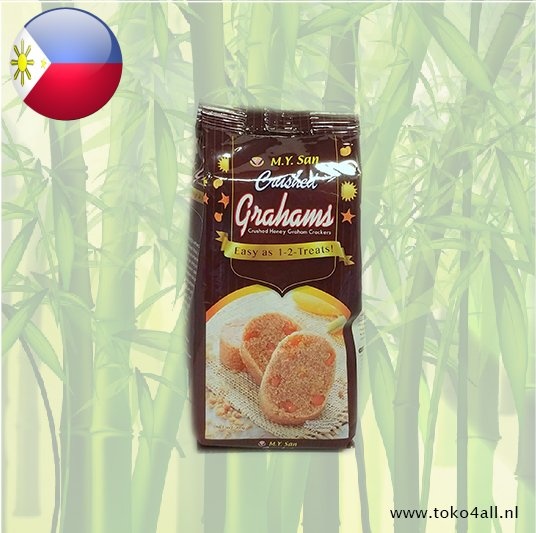 Grahams Honing Crush 200 gr
€3,10
Grahams Honey crush from M.Y.San, delicious crushed crackers made from Graham flour with a honey flavor.
In stock (93)
(Delivery timeframe:1-3 days)
Grahams Honey Crush
These crushed crackers are made from a type of wheat wholemeal flour named after an American minister from 1800 Sylvester Graham. At the time, Sylvester Graham was opposed to bleaching and wasting nutrients and believed in the use of natural grains without additives as a raw material for a healthier flour. With the graham flour, the components of the wheat grain are ground separately. This achieves the maximum result in terms of taste and nutrients before the flour is combined. The flour is, therefore, coarser in texture and the flour bakes better and has a good shelf life.
Ingredients:
Wheat flour, sugar, vegetable shortening (coconut oil and palm oil), caramel color, leavening agents (E503, E341, E500), malt extract, honey, iodized salt, artificial vanilla flavor, preservative E223.
Also known as: Grahams Honing Crush
Country of origin: Philippines
Brand: M.Y. San, MySan
Code: 750515021358
Content: 200 gr