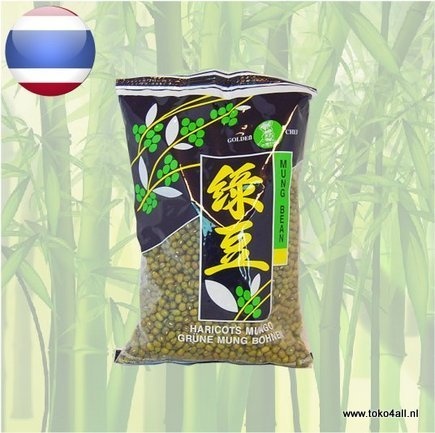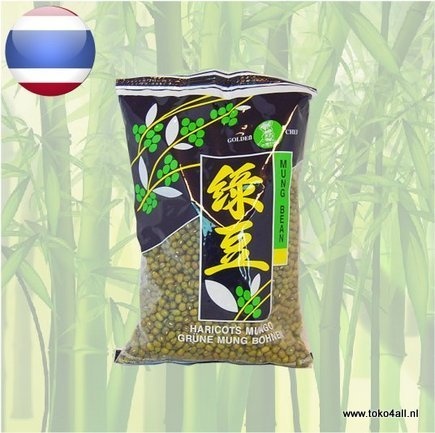 Green Mung Beans 400 gr
€2,10
Green Mung beans are used as vegetables or used in soup dishes as well as sweet dishes.
In stock (13)
(Delivery timeframe:1-3 days)
Green Mung Beans
Green mung beans from Golden Chef is one of the best-selling brands. These beans are green on the outside and inside ivory white. Mung beans are very similar to split peas.
Mung bean
The mung beans are extracted from the pods of Vigna radiata plant. The pods contain six to fifteen olive green seeds with a white oval navel. The mung beans are often used as a vegetable or as a soup. In India it grinds the dried seeds into flour which is then baked flat bread. Mung beans are the raw material for us famous bean sprouts. Bean sprouts is produced by soaking the seeds in water and to germinate in the dark. If one is going to use mung beans one must they actually first 6 to 12 hours to soak. In Korea is one of the soaked peeled mung beans delightful airy pancakes.
Ingredients:
Mung beans 100%.
Also known as: Groene Mung Bonen
Country of origin: Thailand
Brand: Golden Chef
Code: 8850521672215
Content: 400 gr.