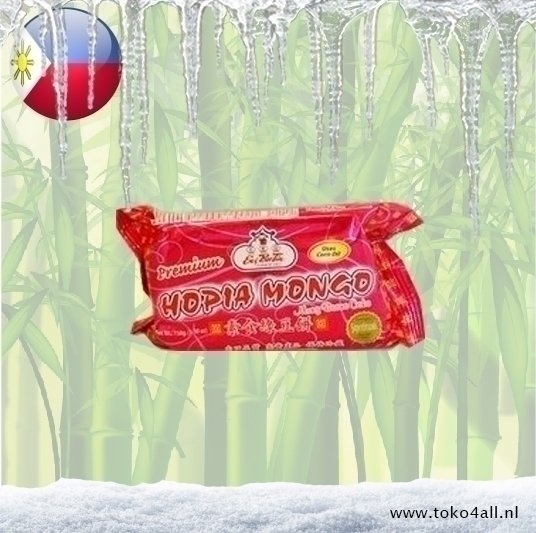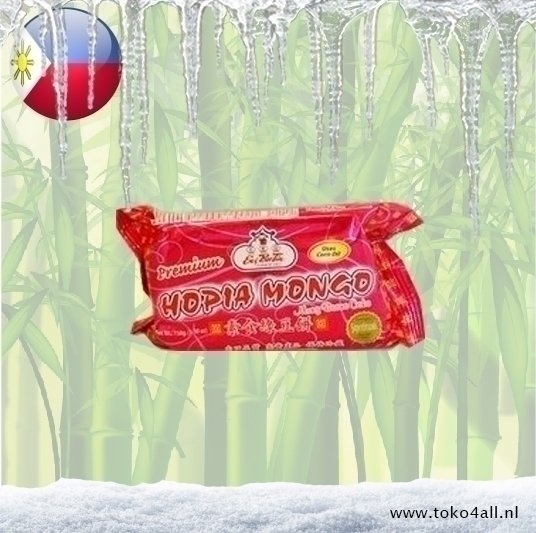 Hopia Mongo 150 gr
€4,50
Hopia Mongo are a kind of dough cookies with a mung bean filling. Delicious to eat as a snack and available with different types of fillings.
In stock (14)
(Delivery timeframe:1-3 days)
Hopia Mongo
Also called Bakpia is a popular Indonesian and Filipino moon cake-like pastry. This pastry is available with different fillings. It is widely available and fun as a treat or gift to friends or relatives. The dough is a kind of cake-like cookie dough. The cookies can be eaten hot or cold. Check out our website for the different types of fillings and try the very varied types of Hopia.
Ingredients:
Mung beans, sugar, corn oil, palm oil, wheat flour, water, iodized salt.
Also known as: Hopia Mongo
Country of origin: Philippines
Brand: Eng Bee Tin
Code: 4804889008050
Content: 150 gr (5.30 Oz)