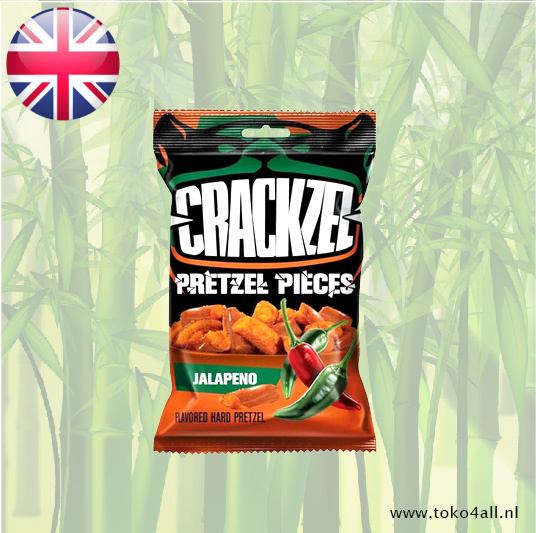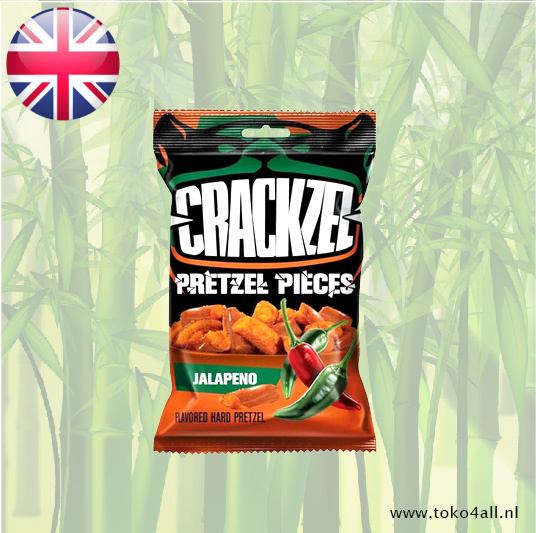 Jalapeno Pretzel Pieces 85 gr
€1,95
Jalapeno Pretzel Pieces are delicious pieces of very large pretzels with a delicious Jalapeno seasoning coating. Piquant and delicious as a snack.
In stock (11)
(Delivery timeframe:1-3 days)
Jalapeno Pretzel Pieces
Pretzel pieces come in different flavors such as the cheddar cheese and the Jalapeno flavor. They are actually pieces of broken big pretzel pieces. These are seasoned with different spices and packed in bags of approximately 85 gr. Try it quickly and enjoy the Jalapeño taste, keep water at hand!
Ingredients:
Wheat flour, vegetable oil (palm, rapeseed), jalapeño seasoning 6.8% (salt, sugar, pepper powder, paprika powder, jalapeño powder 1%, corn starch, dye, paprika extract E1620c, aromatizers), sugar, yeast, sunflower lecithin emulsifier. Contains gluten.
May contain traces of mustard, celery, peanuts, sesame, dairy products, eggs
Also know as: Jalapeno Pretzel Pieces
Country of origin: United Kingdom (UK)
Brand: Crackzel
Code: 8681042335217
Content: 85 gr