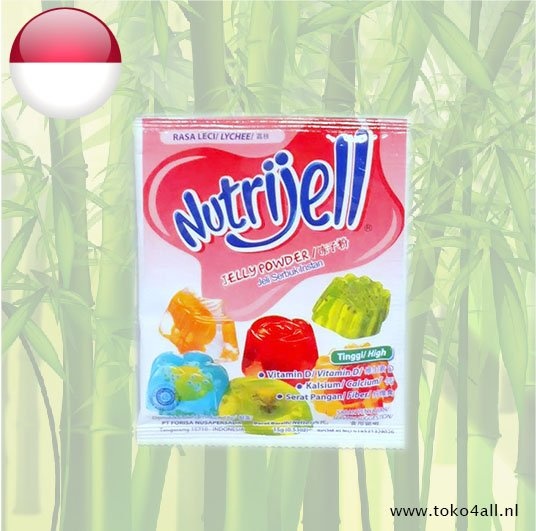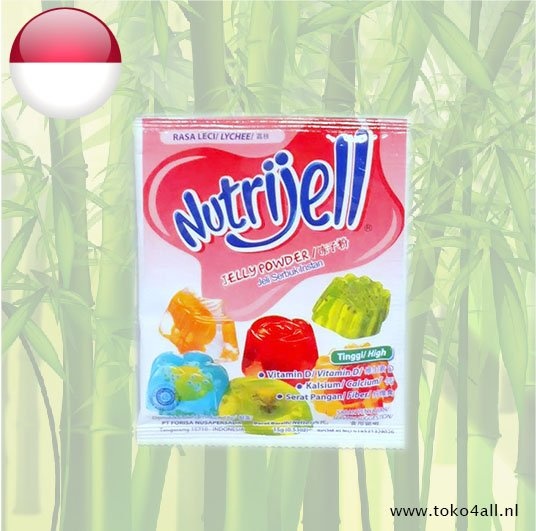 Jelly Powder Lychee 15 gr
€0,70
Jelly Powder Lychee from Nutrijell is an instant jelly powder with a delicious Lychee flavor that is easy to prepare. Tasty and quick to make.
In stock (23)
(Delivery timeframe:1-3 days)
Jelly Powder Lychee
Jelly desserts are always a very nice dessert that you can make in different flavors and colors. The nice thing about jelly is that it is transparent and therefore nice to present in combination with fruit. Contains vitamin D, potassium and fiber.
Differences between gelatine and gulaman
The term gelatine and gulaman are used synonymously in the Philippines, although they are very different products. While gelatine is a protein made from bones, gulaman is a plant-derived carbohydrate made from seaweed. This distinction makes gulaman suitable for those who may not eat gelatine for religious or cultural reasons, such as Muslims. Another big difference between those two is that Gelatine dissolves in hot water but boiling water is necessary to dissolve gulaman. Unlike gelatine which sets at refrigerator temperature, gulaman sets at room temperature
Directions:
Mix Nutrijel well with 200 g of sugar or to taste
Pour 700 ml of water into the mixture
stir well until it has dissolved and let it cook
Turn off the flame, wait 3 minutes and then add fruity acid(is attached) and stir well
Pour the jelly in a mold and place it in the refrigerator
Put the bottom of the mold in hot water and serve on a plate
Ingredients:
Carrageenan, konjac powder, sugar, regulation of potassium citrate acidity, fructooligosaccharides, calcium lactate, artificial lychee flavoring, vitamin D3 (with tocopherol)
Also known as: Gelei Poeder Lychee
Country of origin: Indonesia
Brand: Nutrijell
Code: 8992933213119
Content: 15 gr (0.53 Oz)