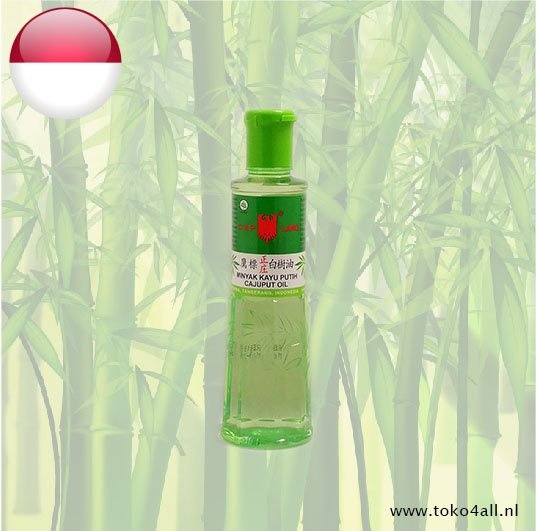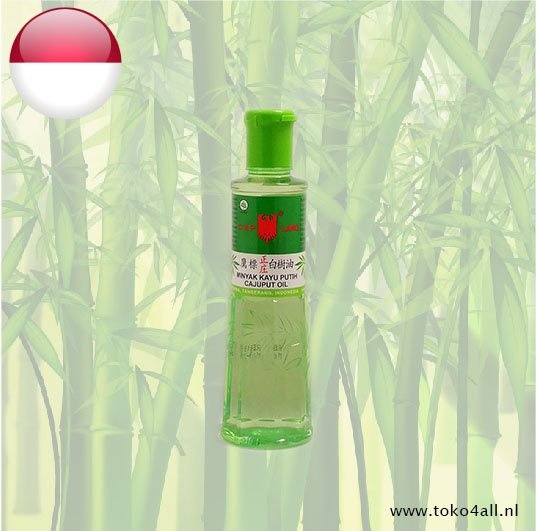 Kayu Putih Oil 120 ml
€8,50
Kayu putih oil from Cap Lang is an oil that has different effects. For example, the one against abdominal pain and other use gives it back to itching on the skin.
In stock (11)
(Delivery timeframe:1-3 days)
Kayu Putih Oil
Cap Lang is a very well known brand in Indonesia. This oil is packaged in a small 60 ml plastic bottle.
Indication:
helps to relieve stomachache, flatulence, nausea, and itches by insects / mosquito bites
Direction:
Rub at the effected areas
Storage:
Store in cool place and avoid contact from direct sunlight
Ingredients:
100% Cajuput Oil.
Also know as: Minyak Kayu Putih Cajuput olie
Country of origin: Indonesia
Brand: Cap Lang
Code: 8993176110067
Content: 120 ml