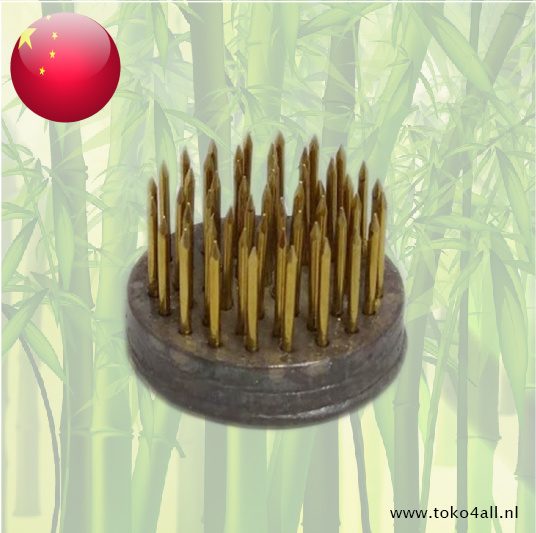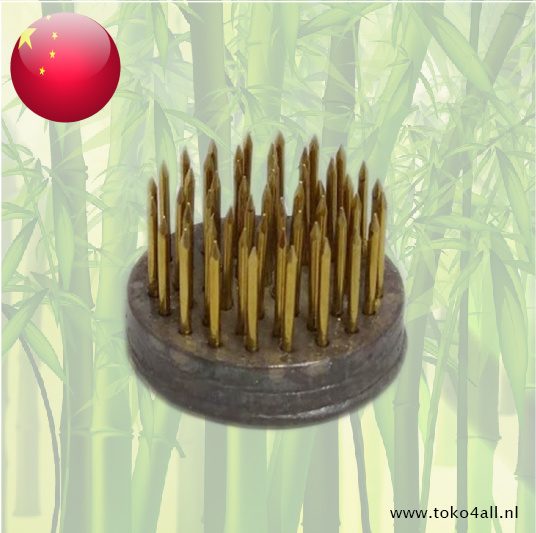 Kenzan Pin Holder round 35 mm
€7,95
Kenzan pick, an indispensable piece for making your own Ikebana flower arrangements.
In stock (5)
(Delivery timeframe:1-3 days)
Kenzan picks around
This stick is specially designed for the Japanese flower arranging called Ikebana. It is a heavy metal fakirbed stick with which you can arrange the flowers in a true work of art. The size of the bottom of the skewer is 35 mm. The puncture part has a diameter of approximately 30 mm and the skewer has a weight of approximately 70 grams
Ikebana
Ikebana is a Japanese name for what literally means living flowers and is a typical Japanese art of flower arranging. Unlike the flower arrangements we know here, Ikebana is not about the quantity of the flowers, but about Less is more. In other words, by using a limited amount of flowers and other products, an artistic composition is created. The compositions often consist of different lines, colors and rhythms. The presentation is often created in such a way that one knows how to bring nature into the house. This is also the reason that different parts and plants are used in combination with natural materials such as wood.
Also known as: Ikebana Kenzan flower round
Country of origin: China
Code: 4966598101023
Content: 1 pcs. 3,5 cm