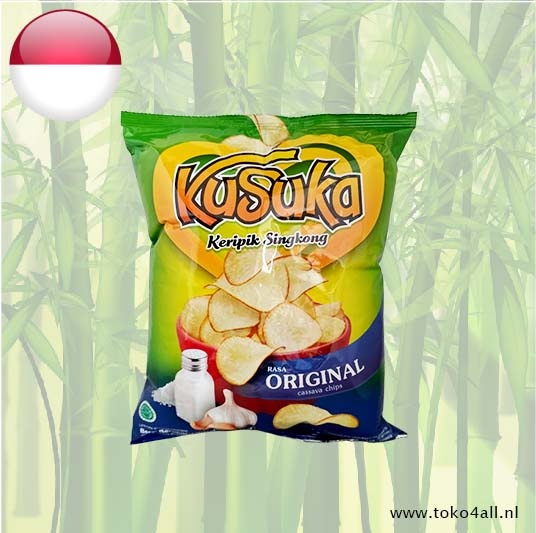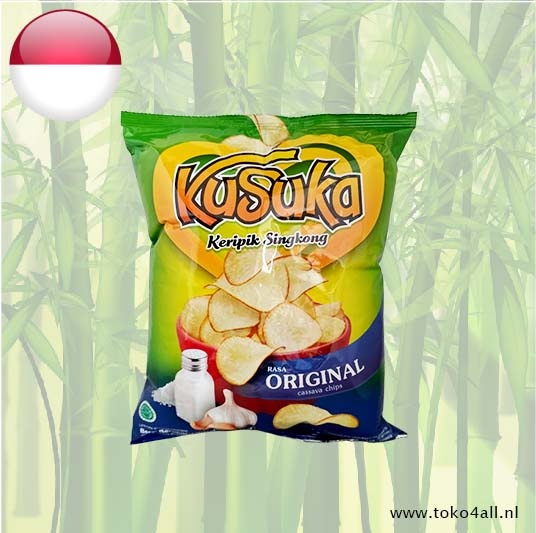 Keripik Singkong Rasa Original 180 gr
€2,75
Keripik Singkong Rasa Original is an Indonesian cassava chips seasoned with a blend of original spices. A delicious alternative to potato chips.
In stock (9)
(Delivery timeframe:1-3 days)
Keripik Singkong Rasa Original
Keripik Singkong Rasa Original are Indonesian snacks made from cassava, an edible root tuber also known as manioc. These snacks are often sliced thinly, fried until crispy, and seasoned with various herbs and spices. "Rasa Original" refers to the original flavor variant, indicating that these keripik singkong are prepared in a traditional manner without the addition of extra flavorings.
Keripik singkong are popular in Indonesia and are commonly enjoyed as snacks. They can vary in flavor, ranging from sweet to savory and spicy, depending on the herbs and spices used. The original flavor variant is typically seasoned with salt and may have a lightly salty, crispy, and somewhat nutty taste due to the cassava.
Ingredients:
Cassava, palm oil (contains antioxidant TBHQ [E319]), original seasoning powder (contains sugar, garlic powder 0.5%, and salt 1%).
Also known as: Keripik Singkong Rasa Original
Country of origin: Indonesië
Brand: Kusuka
Code: 653314502120
Content:180 gr