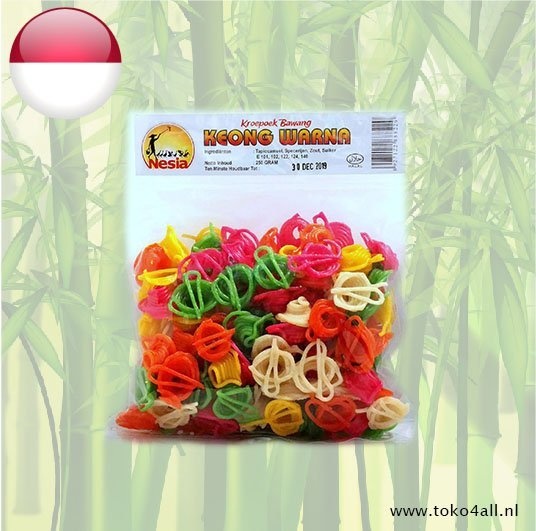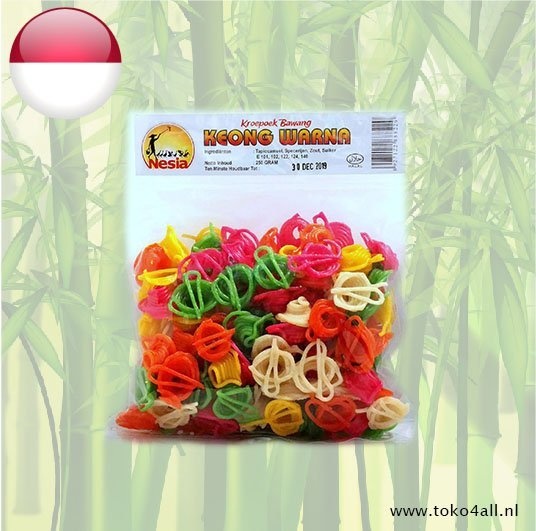 Krupuk Bawang Keong Warna 250 gr
€1,50
Krupuk Bawang Keong Warna, a delicious ready to bake garlic prawn crackers in a colorful motif. By the many colors a nice appearance at your dish.
Out of stock
(Delivery timeframe:Please contact us)
Krupuk Bawang Keong Warna
Krupuk bawang is a vegetarian krupuk with tapioca flour and garlic as its main ingredient. This product is in its raw form and therefore needs to be baked. Have you ever baked crackers? This is very fun to do, turning off the krupuk is nice to see and the different colors of this krupuk make it a nice dish.
Preparation method
Heat your oil in a pan to approximately 190 °C.
Carefully put a few pieces at a time into the hot oil.
Slowly move in the oil with a chip
The krupuk will turn off and he will be ready.
Remove from the oil and drain on kitchen paper
Ingredients:
Tapioca Flour, Garlic, Sugar, Salt, Spices. Colorings E101, E102, E122, E124, E140.
Also known as: Krupuk Bawang, Vegetarische Knoflook Kroepoek, keong warna
Country of origin: Indonesia
Brand: Nesia Food
Code: 8927122888229
Content: 250 gr.