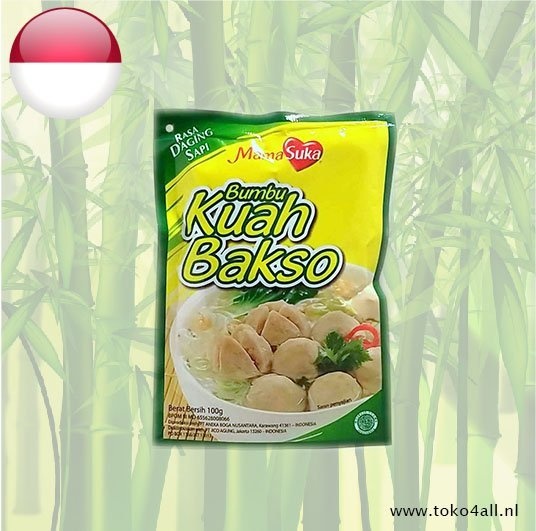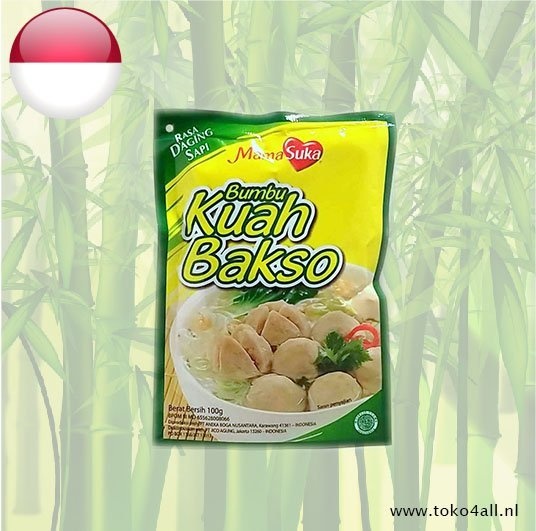 Kuah Bakso Bumbu 100 gr
€0,95
Kuah Bakso Bumbu is a blend to make a delicious Indonesian meatball sauce or broth. A tasty dish from Indonesia
In stock (44)
(Delivery timeframe:1-3 days)
Kuah Bakso Bumbu
This bag contains a herbal blend to make a kind of spicy broth / sauce that is delicious with meatballs. 1 package is highly concentrated in taste and accounts for about 40 liters of sauce / broth. The mix is made from selected ingredients and has a savory taste with a delicious aroma of beef.
Preparation method:
Bring 1/2 kg of bone marrow to the boil in 20 liters of water
Add 1/2 bag (50 g) mama suka - meatballs sauce
Bring to the boil and the delicious sauce / broth is ready to be served
Ingredients:
Salt, monosodium glutamate (E621), spices, onions, sugar, garlic, white pepper.
Also know as: Kuah Baso Rasa daging sapi
Country of origin: Indonesia
Brand: Mama Suka
Code: 8995102703107
Content: 100 gr