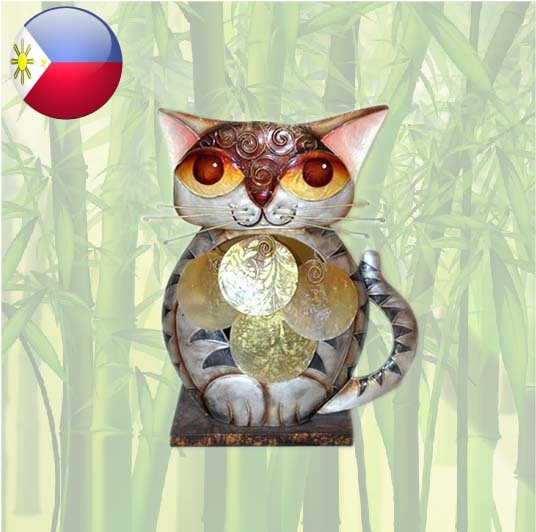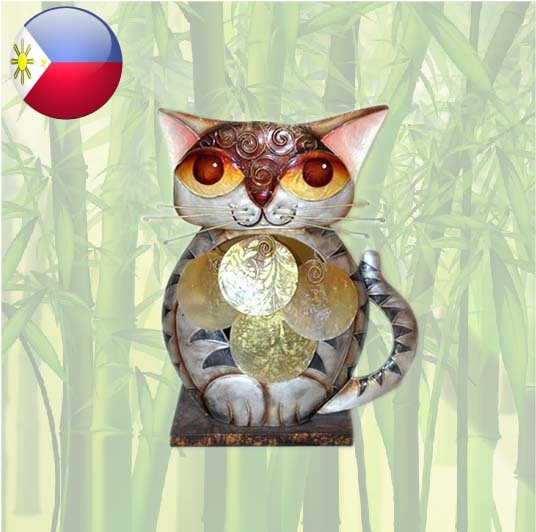 Lamp cat made of metal with mother-of-pearl 28x22cm
€49,95
Lamp cat, made of metal with mother-of-pearl is a nice version of a metal cat where the lamp is covered with translucent capiz shells.
In stock (3)
(Delivery timeframe:1-3 days)
Lamp cat made of metal with mother-of-pearl
A lamp in the shape of a cat that shows you the light, how beautiful this would be. Nothing could be further from the truth, although it is of course a bit proverbial. This lamp in the shape of a cat and finished with the capiz shells is a fun design showpiece that will certainly command attention. The cat has a size of approximately 28 x 22 cm. These mother-of-pearl versions come from the Philippines and are made in limited editions. So be quick…
Pearl
Mother of pearl, also called mother-of-pearl or in Filipino Capiz, is an oyster-like shell called Placuns Placenta. These shells are also popularly called pearl oysters. The capiz shell has a translucent character and is often used in the Philippines for windows and lamps. The shells do not belong to protected marine animals, so they can also be fished legally. In addition to being used for windows and lamps, these shells are also widely used in art objects. By keeping the shells moist after the catch, you can shape the shells slightly before pouring resin over them. The shells are made up of several superimposed layers. The thickness of the layers can differ per mollusk group. The real mother-of-pearl may be used as glass for windows, but it is much more sensitive to breakage. It is also a lot cheaper than glass.