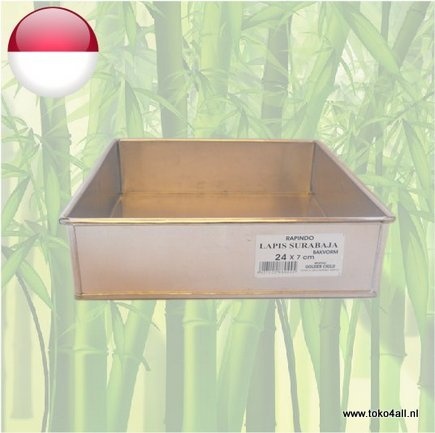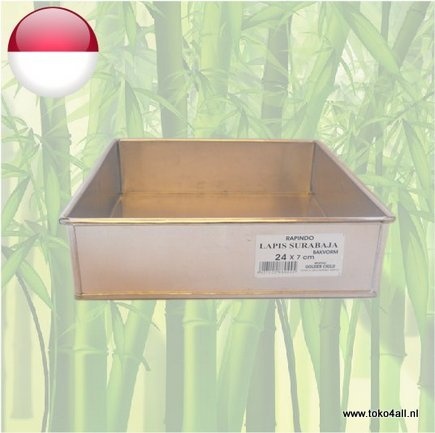 Lapis Surabaya baking mold 24 cm
€8,50
Lapis Surabaya baking pan of 24 cm, especially for baking your own Surabaya cake rolls. Take a quick look at our website for even more baking tins.
In stock (7)
(Delivery timeframe:1-3 days)
Lapis Surabaya baking mold
This baking pan is specially designed to make your own Surabaya cake roll. Always grease the tin with butter or oil and then some flour so that the square thin cake can easily come off. The baking pan is 7 cm high.
Prepare the recipe as usual or order the Lapis Surabaya recipe mix from pondan from us and follow the instructions on the package. After unloading the cake, it is best to place it on a surface that is slightly above the counter top so that the heat can also escape. Or use the cake immediately after baking and roll it up with the filling you wish to use.
Also known as: Lapis Surabaya baking mold 24 cm
Country of origin: Indonesia
Brand: Nesia
Code: 8927122887871
Content: 1 pcs.