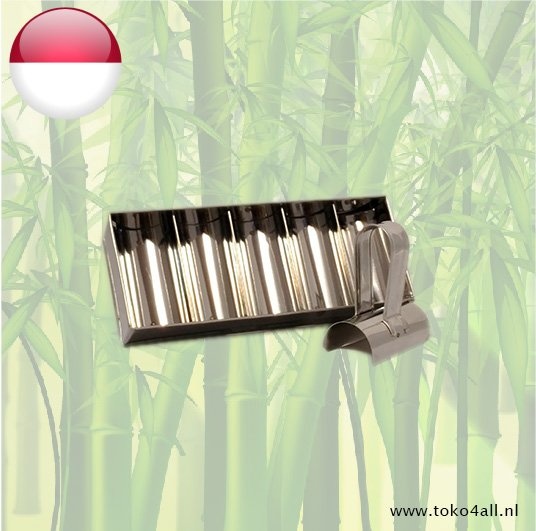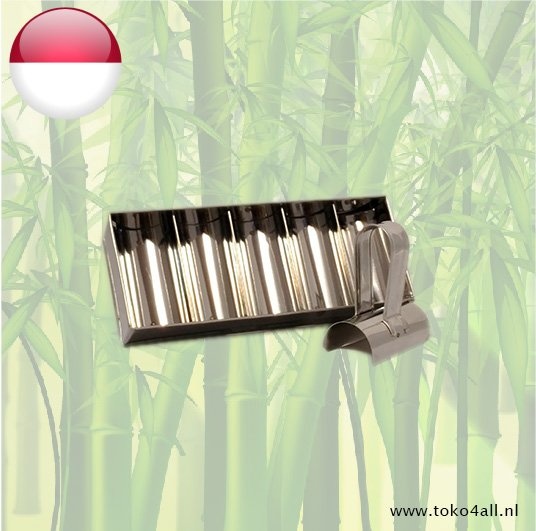 Lemper Mold 17 x 7 cm
€5,50
Lemper shape to make the tastiest lemper yourself, of course it can be done in the traditional way with foil, but this is also easy.
In stock (20)
(Delivery timeframe:1-3 days)
Lemper mold with plug
This shape is specially made to make the lemper easier and more even. The shape is divided into 5 compartments with a curve and a width of approximately 3 cm and a length of 6.5 cm. In this form, the glutinous rice is laid out in a strip. Then you put the filling on it and then put another strip of sticky rice on it. Then unplug it with the supplied plug.
Lemper
Lemper is a snack made from glutinous rice and filled with sweet and savory fillings. Traditionally, the glutinous rice on banana leaves is spread in a thin slice and filled and rolled up. The filling often consists of seasoned chicken, fish or other meat.
Also know as: Lemper vorm met steker
Country of origin: Indonesia
Brand:
Code:061614
Content: 1 set