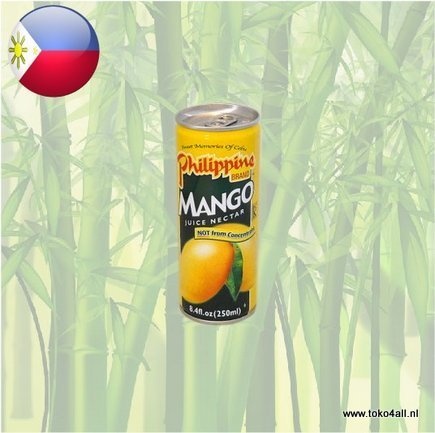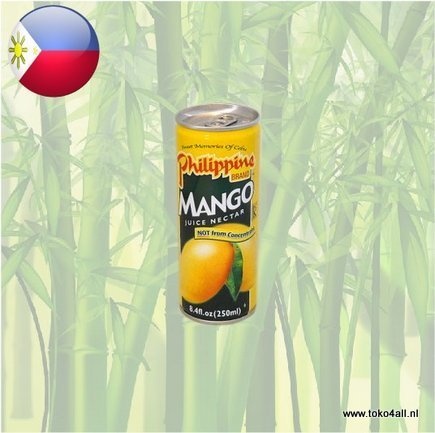 Mango Nectar 250 ml
€1,30
Mango nectar from Philippine Brand is a delicious mango drink packed in cans. Taste the taste of the best mango in the world and enjoy!
In stock (57)
(Delivery timeframe:1-3 days)
Mango Nectar
Enjoy this delicious mango flavor and experience some of the best the Philippines has to offer in terms of fruits. It is not without reason that the Philippine mango has been named by the Guinness book of records as the sweetest mango in the world. You can taste this in this delicious mango drink.
The Philippine mango
A Philippine mango is smaller than you are probably used to. In addition, it is yellow in color and has a slightly oval shape. The best part, however, is that the Filipino mango is the sweetest in the world. So delicious! Filipinos eat the mango both green and ripe (yellow). If you prefer a slightly tart taste, eat it while it is still a little green. For the sweet lover, the yellow, ripe mango is delicious.
Ingredients:
Water, mango puree 37%, sugar, citric acid, ascorbic acid (vitamin C).
Also known as: Mango Sap, Mango Juice Nectar, Mangoflaumen-nectar
Country of origin: Philippines
Brand:Philippine Brand
Code: 4809012887977
Content: 250 ml (8.4 fl Oz)