This is a frozen product and can only be picked up or shipped within the NETHERLANDS via DHL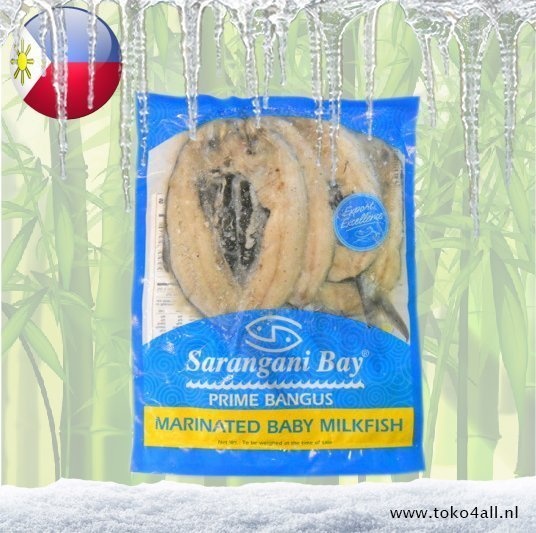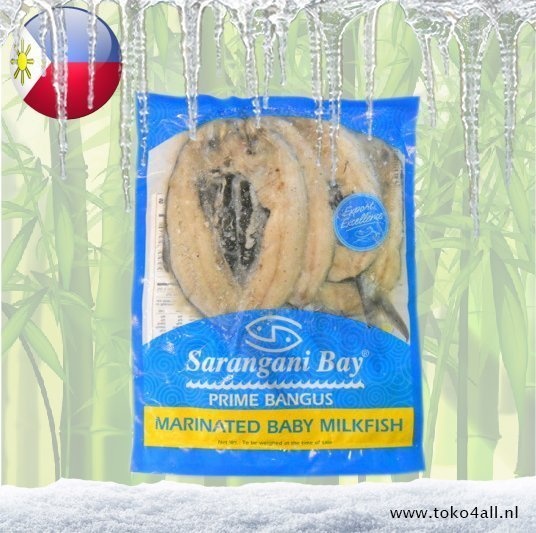 Marinated Babysplit Milkfish 450 gr
€9,25
Marinated baby split milkfish from Sarangani Bay is an English filleted fish. This fish is already marinated and ready to bake.
CHOOSE DHL AS SHIPPING METHOD!
In stock (11)
(Delivery timeframe:1-3 days)
Marinated Babysplit Milkfish
"Marinated Babysplit Milkfish" is a product of Sarangani Bay, a renowned fish company based in the Philippines. Sarangani Bay is known for its high-quality fish products and has built a strong reputation in the fishing industry.
The "Marinated Babysplit Milkfish" is a variation of milkfish (bangus), a popular fish species in the Philippines. Milkfish is known for its delicate flavor and is appreciated for its meatiness. "Babysplit" refers to the way the fish is prepared, where it is split into small pieces for easier consumption.
The milkfish is marinated in a special marinade, which may consist of various ingredients such as herbs, spices, garlic, soy sauce, and other flavorings. This provides a rich taste and an aromatic experience when eating the fish. Marinating the fish also helps infuse the flavors deep into the meat and makes it more tender.
The product can be prepared in various ways, such as grilling, baking, or frying. It is a beloved dish in Filipino cuisine and is often served as a main course with side dishes such as rice, vegetables, or salads.
Ingredients:
Milkfish (Chanos chanos), vinegar, garlic, salt, ground pepper.
Also known as: Marinated Babysplit Milkfish, bangus
Country of origin: Philippines
Brand: Sarangani Bay
Code: 4804888286220
Content: a 450 gr. 4 st.
This is a frozen product and can only be picked up or shipped within the NETHERLANDS via DHL