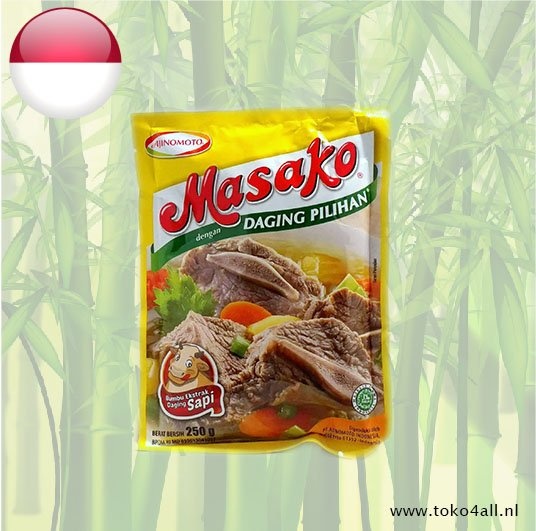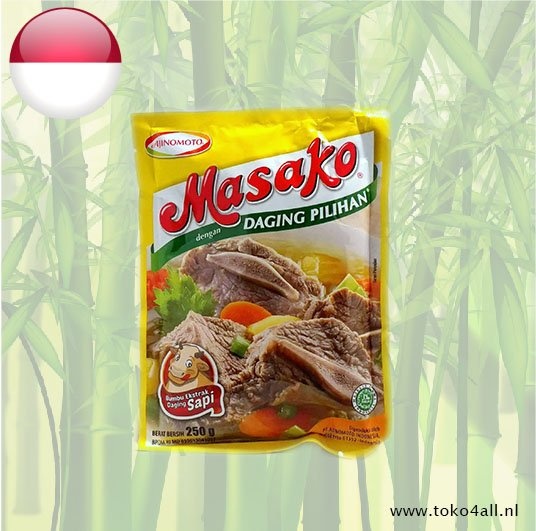 Masako Beef spices extract 250 gr
€2,25
Masako Beef spices extract from Ajinomoto is an aromatic beef blend that can serve as a base for soups and sauces.
In stock (17)
(Delivery timeframe:1-3 days)
Masako Beef spices extract
Masako beef flavoring herbs made from the perfect composition of meat, herbs and seasonings of top quality. A very convenient way to cook at home every day, delicious, with real meat flavor and aroma that only home-made broth can offer.
Ingredients:
Salt, Flavor Enhancer, Sugar, Beef Extract, Natural Identical Flavors (Beef, Nutmeg) Pepper, Garlic, Herbs, Hydrolyzed Soy Protein, Class 4 Caramel Colorant, Shallots, Seasoning (Contains Alphatopherol Antioxidants)
Also know as: Masako Rundvlees kruiden extract
Country of origin: Indonesia
Brand: Ajinomoto
Code: 8992770034168
Content: 250 gr