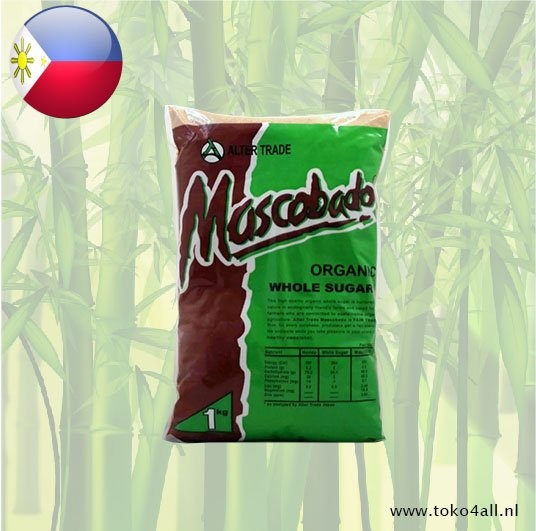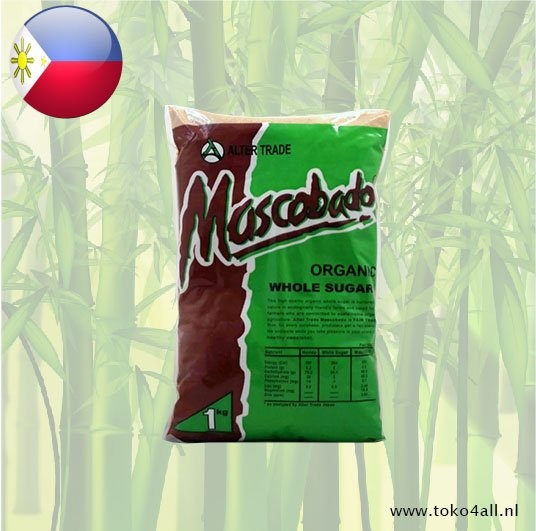 Mascobado Sugar 1 kg
€6,75
Muscovado sugar is an unrefined brown cane sugar, also called Oer-sugar or Sucanat with the typical soft molasses taste.
In stock (15)
(Delivery timeframe:1-3 days)
Mascobado Sugar
Muscovado sugar is an organic unrefined brown cane sugar. Muscovado, Oer-sugar or Sucanat with the typical soft molasses taste is caused by evaporation of cane juice. The raw cane sugar contains, thanks to minimal processing, all minerals, trace elements and vitamins from sugar cane. This is due to a special method of preparation. The pressed cane juice is thickened very slowly at a moderate temperature. This creates an unrefined form of cane sugar, with the aroma and the color of the cane sugar juice. Because it has not been further processed and no substances have been added during the production process, a 100% natural sugar is created. For the preparation of mascobado, only organically grown cane sugar is used. Muscovado sugar is best known in Southeast Asia. Because of the taste-enhancing effect muscovado is widely used in coffee and baking. The taste, the natural minerals, and vitamins make muscovado sugar very suitable to use in a healthy muesli breakfast! Mascobado sugar is more resistant to high temperatures, so it burns less quickly in the oven and preserves its taste better.
Pure unrefined cane sugar
Long shelf life
No added substances
Authentic taste
Can usually replace ordinary sugar
Use
Muscovado sugar can, as a rule, replace regular sugar, whereby the color and taste can have an effect on the end result. Muscovado is ideally suited for use with:
Coffee Tea
Baking
Cooking
Preparation of jams
Muesli
Storage tips
Store the mascobado sugar in a dry place. Store in a closed container after opening
Alter Trade
Alter Trade Mascobado is a product of small farmers. Mascobado changes the lives of these people and supports ecology. The mascobado from LOOP comes from the island Negros and is made there and packaged by Alter Trade. Alter Trade is a Fair Trade organization that represents the interests of 5,000 affiliated farmers. Alter Trade is also one of the partners of LOOP in the Philippines.
Ingredients:
100% Pure cane sugar
Also know as: Muscovado suiker, sugar cane
Country of origin: Philippines
Brand: Alter Trade
Code: 4934637002020
Content: 1 kg