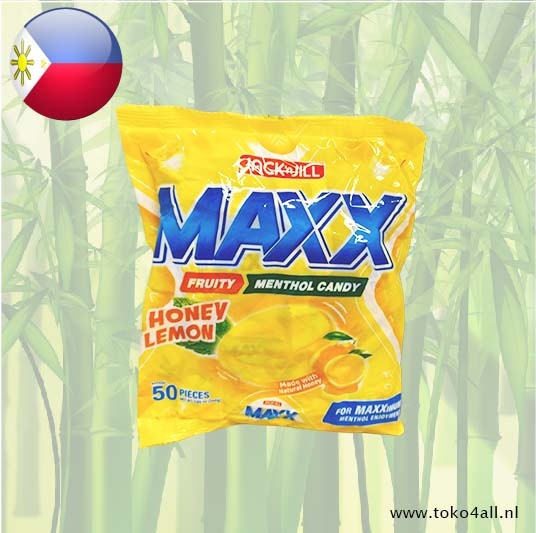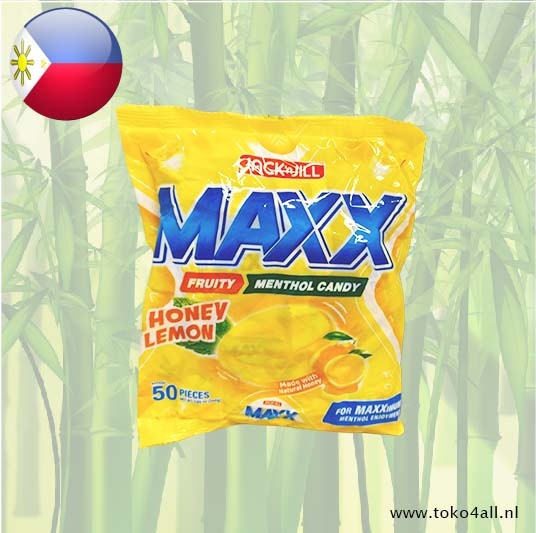 Maxx Menthol Honey Lemon 200 gr
€2,45
Maxx Menthil honey lemon candies, for maximum menthol enjoyment. Delicious fresh candies. These should certainly not be missed during the very cold and chilly winter months.
In stock (17)
(Delivery timeframe:1-3 days)
Maxx Menthol Honey Lemon
Meet these delicious Menthol candies with the soft honey lemon flavor. These candies are individually packed in a bag. This 200 gr bag contains approximately 50 prepackaged menthol candies. Delicious and easy to take with you. Try them yourself and enjoy.
Ingredients:
Sugar, glucose syrup (contains sulfites), citric acid 0.3%, flavorings, honey 0.12%, menthol 0.6%, eucalyptus oil, color E102.
Also known as: Maxx Menthol Candy Honey Lemon Jack'nJill
Country of origin: Philippines
Brand: Jack 'n Jill
Code: 4800016306013
Content: 200 gr (50 pcs a 4 gr)