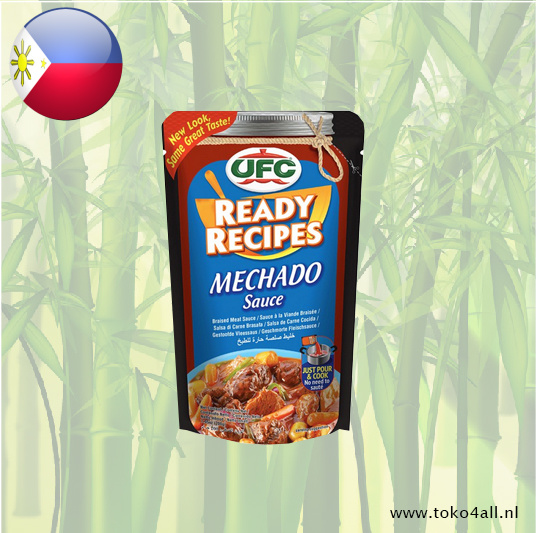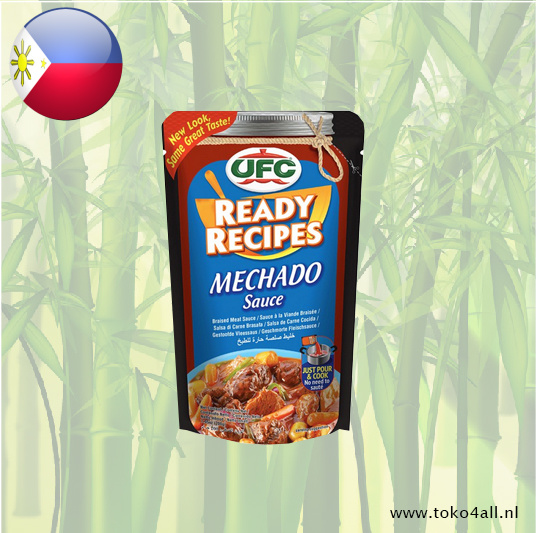 Mechado Sauce 200 gr
€2,50 €2,75
Mechado sauce mix from UFC is a ready-made sauce that makes it even easier to make Mechado yourself. With the products of UFC you bring the Filipino cuisine to your home
In stock (20)
(Delivery timeframe:1-3 days)
Mechado Sauce
Sometimes you feel lost in your own kitchen. Find your way with the UFC Ready Recipes sauce, which makes every meal an instant hit. You have the same consistent taste every time you use this sauce mix. With this sauce, UFC brings you the quality you get when you order menudo in a restaurant. This packaging consists of a ready-made sauce that you have to supplement yourself with meat and vegetables.
Necessities:
½ kg beef round, cut into cubes
150g pork fat, diced
150 g potatoes, diced and baked
8 pieces of onions, peeled
1 sachet (200g) UFC Ready Recipes Mechado Sauce
1 red bell pepper, sliced
¼ cup palm oil
Marinade:
1 tsp DATU PUTI Soy Sauce
1 tsp calamansi juice
Preparation method:
Marinate beef and pork fat for 1 hour in the refrigerator.
Fry in oil. Put aside.
Fry the onions in the remaining oil.
Add 1 cup of water and the remaining ingredients except potatoes and bell pepper.
Cover and simmer over low heat for 1 hour, stirring occasionally, adding more water if necessary.
Add potatoes and bell pepper.
Serve.
Ingredients:
Water, tomato paste, sugar, iodized salt, modified corn starch, artificial beef flavor, onion, garlic, artificial cheese flavor, hydrolyzed soy protein, MSG E621, chili, black pepper, vinegar, citric acid (E330), potassium sorbate as preservatives, color E110, E129*
Also know as: Mechado Sauce
Country of origin: Philippines
Brand: UFC
Code: 014285004189
Content: 200 gr (7.05 Oz)