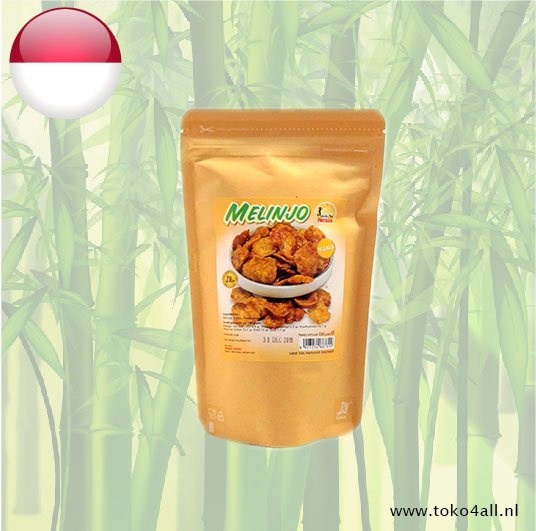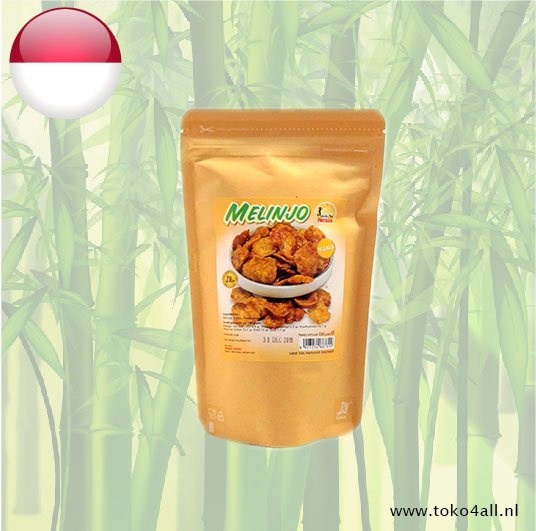 Melinjo Manis 150 gr
€2,20
Melinjo Manis is a sweet nut chips. These chips are already ready and do not need to be baked. Nice and sweet and crispy.
In stock (8)
(Delivery timeframe:1-3 days)
Melinjo Manis
Melinjo or emping called Belinjo is a snack from Indonesian cuisine. Emping means chips, Belinjo is the name for the nut. The nut comes from the Indonesian gnetum gnemon tree. The nut is extracted from the orange-red fruit. The fruits are roasted, the skin is easy to pick up. The white kernel left over is flattened and dried in the sun. One Emping consists of three to five nuts.For use, the dried nuts are deep-fried into an airy crispy crisp. The taste is special since it is pretty bitter, people will have to get used to it. But once you are used to it, it can be addictive. This product in 100% halal. Emping you eat with a pinch of salt just as a snack, as part of a rice table or under Gado Gado.
Ingredients:
Melinjo, sugar, vegetable oil, salt.
Also know as: Melindjo Manis, zoet
Country of origin: Indonesia
Brand: Nesia
Code: 8927234887899
Content: 150 gr