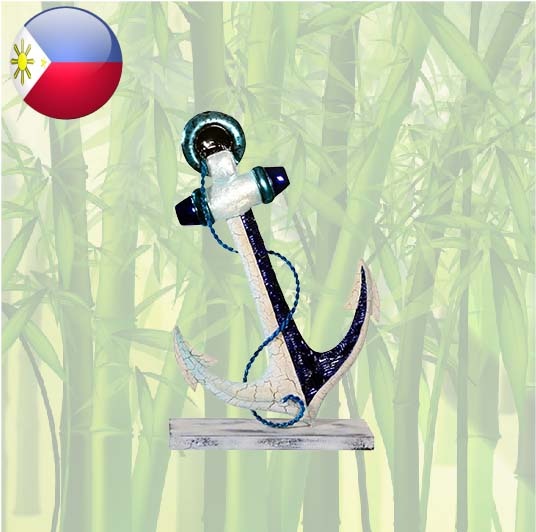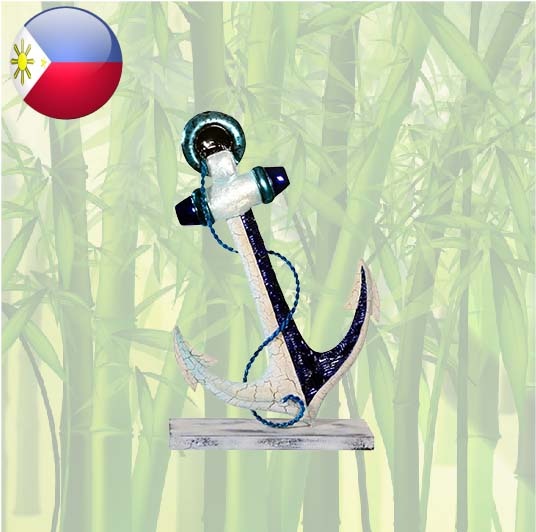 Metal anchor with mother-of-pearl 30x20cm
€24,95
Metal anchor with mother-of-pearl, a handmade product from the Philippines. This beautifully crafted anchor is a stunning centerpiece for any enthusiast.
In stock (6)
(Delivery timeframe:1-3 days)
Metal anchor with mother-of-pearl
A gleaming metal anchor adorns an elegant stand, embellished with brilliant mother-of-pearl. This artwork combines the robust strength of steel with the delicate beauty of mother-of-pearl, resulting in a fascinating contrast between rugged and refined.
The metal anchor seems to come to life, with its intricate engravings and shimmering surface. The mother-of-pearl, with its soft and iridescent colors, provides a stunning accent and lends an aura of mystery and allure to the whole piece.
The stand on which this artwork rests is equally impressive. Crafted with attention to detail, it supports the anchor with grace and stability, making it a focal point in the space it occupies.
This artful object, with its metal anchor and mother-of-pearl details, tells a story of contrasts and harmony, remaining a source of admiration for all who have the privilege to behold it.
Mother-of-pearl
Mother-of-pearl, also called nacre or Capiz in Filipino, is an oyster-like shell called Placuns Placenta. These shells are commonly known as pearl oysters. The Capiz shell has a light-transmitting character and is often used for windows and lamps in the Philippines. These shells do not belong to protected marine animals, and fishing for them is legal. In addition to their use in windows and lamps, these shells are also widely used in art objects. By keeping the shells moist after catching them, they can be shaped slightly before pouring a resin over them. The shells are composed of various layers lying on top of each other. The thickness of the layers can vary by mollusk group. Real mother-of-pearl can be used as glass for windows, but it is much more fragile. However, it is also much cheaper than glass.