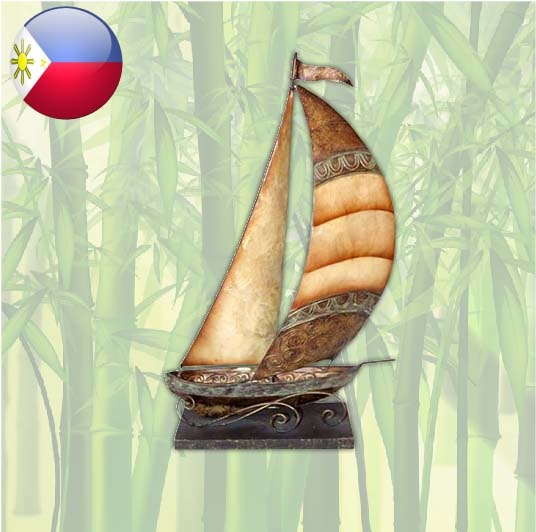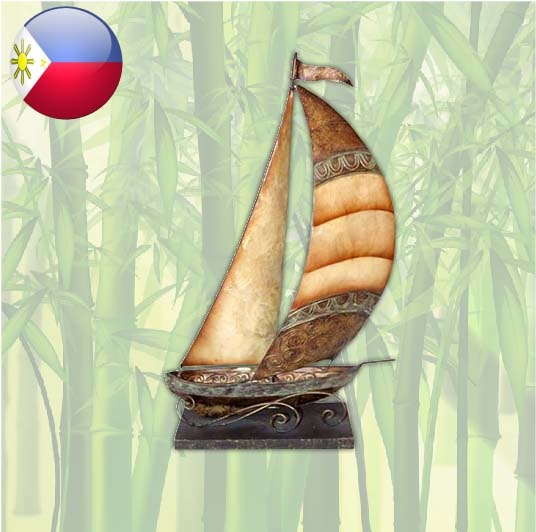 Metal boat with mother-of-pearl 43 x 23 cm
€35,95
A metal boat with mother-of-pearl, measuring approximately 43 x 23 cm, is a beautiful object that has a unique appearance.
In stock (2)
(Delivery timeframe:1-3 days)
Boat made of metal with mother-of-pearl
This boat, made of metal and mother-of-pearl, is a work of art in itself. Beautifully finished and with a mesmerizing appearance. The boat is mounted on a wooden stand, making it easy to display in the living room, on a shelf or on a fireplace mantel. These mother-of-pearl products that we sell are limited editions and are only available in limited quantities, so act fast. While supplies last...
Mother of Pearl
Mother-of-pearl, also known as nacre or Capiz in Filipino, is a type of oyster shell called Placuns Placenta. These shells are commonly referred to as pearl oysters. The capiz shell has a translucent character and is often used for windows and lamps in the Philippines. These shells are not considered protected marine animals, so it is legal to fish for them. In addition to their use for windows and lamps, these shells are also widely used in art objects. By keeping the shells moist after catching them, they can be shaped before being coated with resin. The shells are composed of several layers stacked on top of each other. The thickness of the layers can vary depending on the mollusk group. Although real mother-of-pearl can be used as glass for windows, it is much more fragile. However, it is also much cheaper than glass