This is a frozen product and can only be picked up or shipped within the NETHERLANDS via DHL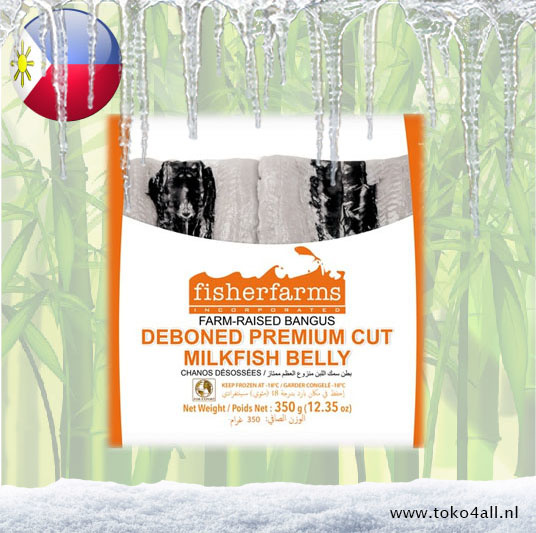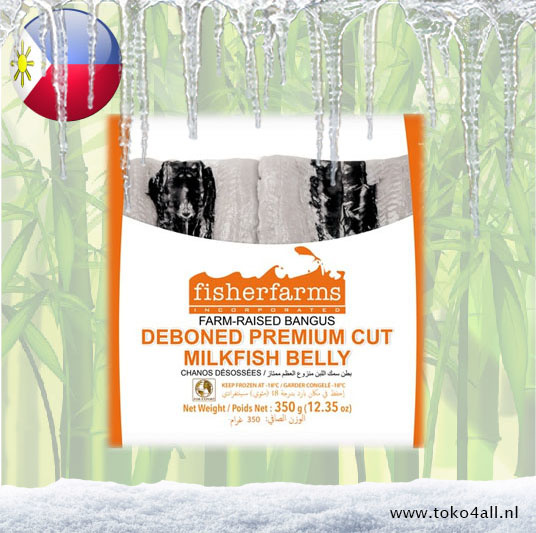 Milkfish Belly Deboned 350 gr
€8,50
Milkfish belly literally melts in your mouth. Rich in Omega 3 fatty acids, this most flavorful part of the bangus promotes heart health.
CHOOSE DHL AS SHIPPING METHOD!
In stock (26)
(Delivery timeframe:1-3 days)
Milkfish Belly Deboned
This belly fillet of the Milkfish has been deboned but can nevertheless contain some bones, so beware of this. This product is free from flavor enhancers, artificial colors and preservatives.
Milkfish
Bandsg, also called Chanos chanos or bangus (Philippines), is a ray-finned fish from the bandgen family, order of sandfish. This species is the only species in the genus Chanos. This fish has a streamlined, silver-colored body with a large, deeply forked caudal fin. It can reach a length of 180 centimeters and a weight of up to 14 kg. The highest recorded age is 15 years. The band is found in both fresh and salt water. The species has also been observed in brackish water. The species is found in tropical waters in the Pacific and Indian Oceans and in the Red Sea at depths of 0 to 30 meters. The band is of great commercial importance for fishing. The larvae are fished en masse and reared in ponds for the market in Southeast Asia and Oceania.
Suggested cooking instructions:
Grill: Preheat the grill. Place the fish on greased rack. Grill for 3-5 minutes and turn carefully. Grill for an additional 3-5 minutes or until the thickest part of the fish comes off easily.
Oven: Preheat the oven to 176 ° C. Place the fish on a greased oven suitable dish. Bake for about 10-25 minutes.
Baking: Heat the oil in a skillet over medium heat. Bake for about 2-3 minutes or until golden brown and the thickest part of the fish peels off easily.
Ingredients:
Milkfish.
Also known as: Milkfish Belly Deboned Fisher Farms, Bangus
Country of origin: Philippines
Brand: Fisher Farms
Code: 4806510860051
Content: 460 - 570 gr
This is a frozen product and can only be picked up or shipped within the NETHERLANDS via DHL