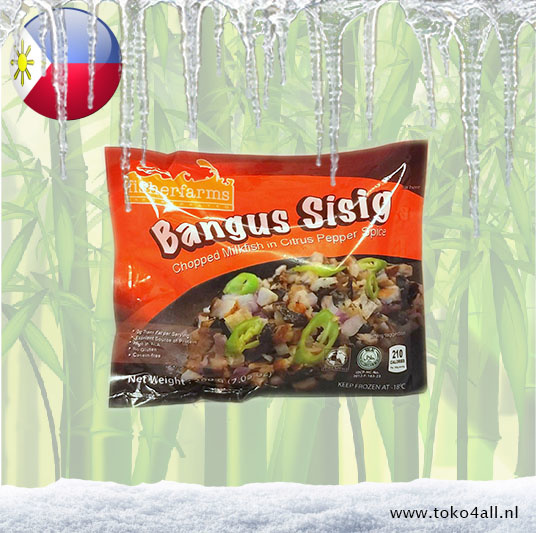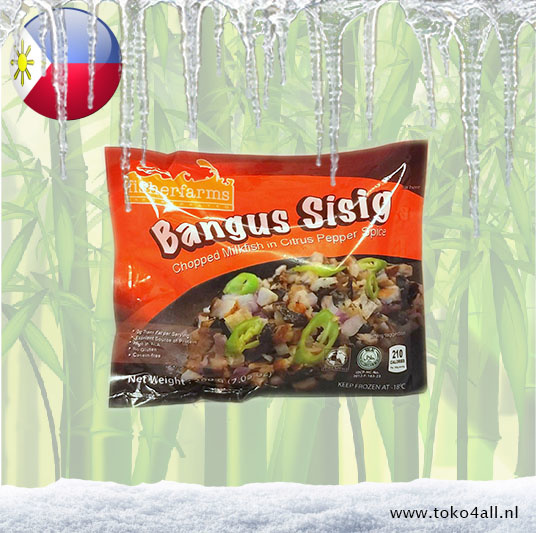 Milkfish Sisig 200 gr
€4,50
In stock (48)
(Delivery timeframe:1-3 days)
Milkfish Sisig
Bangus Sisig is a popular Filipino dish made from milkfish (Bangus). Fisherfarms is a well-known Filipino company specializing in milkfish farming.
Bangus Sisig is made by finely chopping the milkfish and frying it with garlic, onion, chili peppers, and other flavorful ingredients. The result is a tasty dish that is often served with rice and other side dishes.
Fisherfarms is known for their sustainable aquaculture practices and high quality fish products. They use advanced technologies and methods to ensure that their fish is grown in a healthy and environmentally friendly way. Their Bangus Sisig is a popular dish among both the local population and tourists looking for authentic Filipino flavors.
A healthier take of a Filipino favorite! Fry in a hot pan for 5-8 minutes, add chopped onions if desired!
Ingredients:
Farm-raised Milkfish, Onion, Philippine Lemon Puree, Finger Pepper, Ginger, Coconut Oil, Water, Iodized Salt, Natural Flavor, Citric Acid as Antioxidant, Black Pepper, Sugar, Sodium Benzoate as Preservative, Maltodextrin, Chili Powder
Contains: Milkfish and Soy
Also know as: Milkfish Sisig
Country of origin: Philippines
Brand: Fisher Farms
Code: 4806510860723
Content: 200 gr