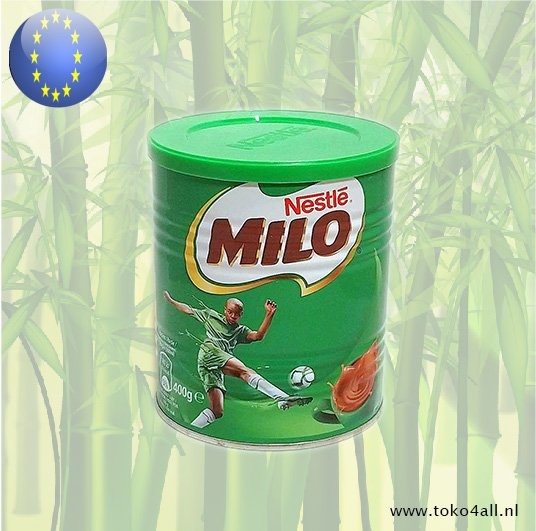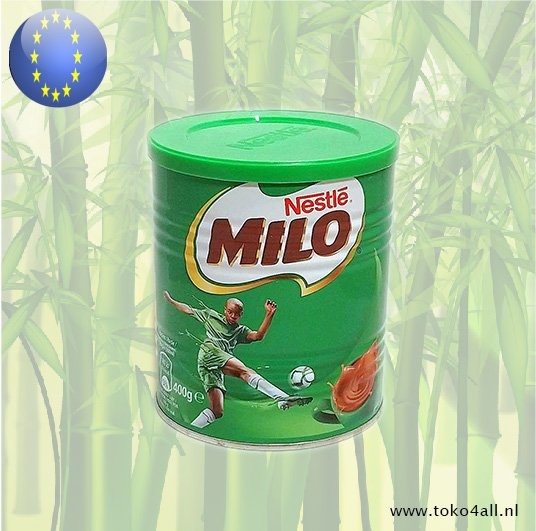 Milo Chocolate drink 400 gr
€10,25
Milo Chocolate drink is a powder drink with additional substances that give body and mind energy. A great instant drink.
In stock (3)
(Delivery timeframe:1-3 days)
Milo Chocolate drink
This drink contains the Actigen E formula that helps to give the body and the mind more energy. Acting E contains protomalt. This is a unique malt extract that helps to provide effort and contains 9 micronutrients that help release energy from food and stimulate the muscles and maintain the bones so they can stay strong
Origin
This instant drink is a powder consisting of chocolate and malt powder. This is mixed with hot or cold water. The original drink dates back to 1934 and originates from Australia. In it, it is marketed in various parts of the world. The powder is usually sold in cans with green print, but it is also available in the sachet pack of 300 gr. The packages are often provided with pictures of sportsmen as this is also a drink containing many nutrients and the drink of origin is named after the athlete Milo of Croton. This drink is best made with warm milk or water, this to ensure that it dissolves well. Cold is also possible but the powder will dissolve less easily.
Warm choice
Put 3 heaping teaspoons of milo in a glass
add 200 ml warm water  or milk & stir
Cold choice
Put 3 heaping teaspoons of milo into a glass
Add 200 ml  cold water or milk & stir
Ingredients:
Sugar, barley malt extract (25%), cocoa powder 15%, whole milk powder, calcium phosphate, vitamins and minerals (magnesium carbonate, vitamin C, iron phosphate, niacin, calcium pantothenate, pyridoxine B6, thiamine B1, riboflavin B2, biotin), salt.
Also known as: Milo Chocolate drink
Country of origin: Kenia / Europe
Brand: Nestlé
Code: 6151100038517
Content: 400 gr