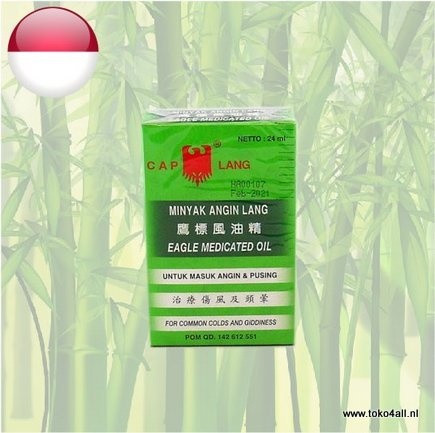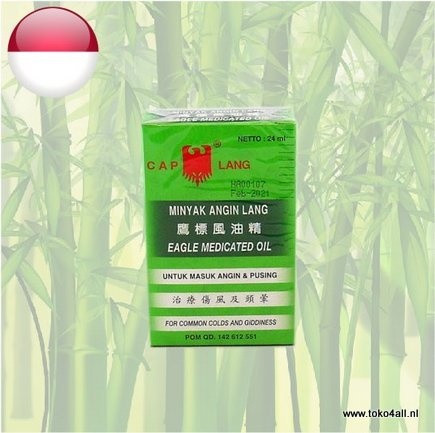 Minyak Angin Lang 24 ml
€7,50
Minyak Angin Lang is a Health oil with honeysuckle, menthol and eucalyptus oil and helps in the care of muscles and joints.
In stock (14)
(Delivery timeframe:1-3 days)
Minyak Angin Lang
This medicinal oil from Cap Lang is an oil that helps to relieve and take care of complaints of muscles and joints. It contains extracts of the Eucalyptus, honeysuckle and menthol herbs.
Instructions:
And gently rub twice or twice a day in the places to be treated as required.
Warning!
Do not apply around and on the eyes, mucous membranes, wounds or irritated skin. Stop using this medicine if skin irritation occurs. Keep out of reach of children and only intended for external use.
Ingredients:
L.Menthol
Eucalyptus Oil
Methyl salicylate
Other Oils
For more information, visit www.caplang.com
Also known as: Minyak Angin Lang 24 ml Cap Lang
Country of origin: Indonesia
Brand: Cap lang
Code: 8993176110005
Content: 24 ml.