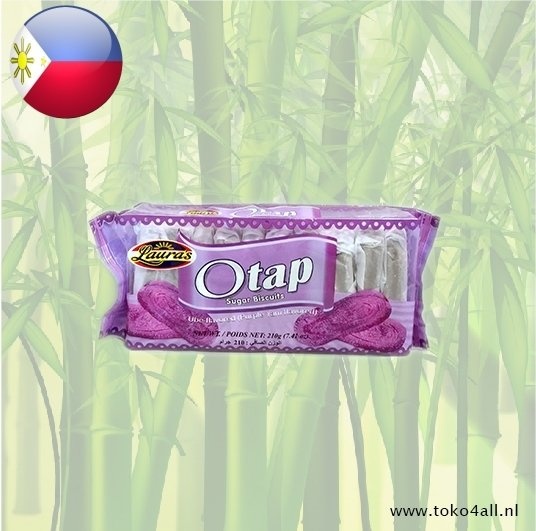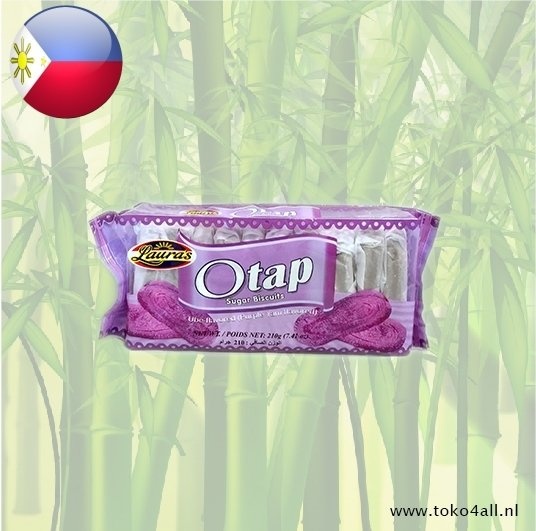 Otap Biscuits Ube 210 gr
€3,20
Otap biscuits Ube is a kind of pretzel that is very popular in the Philippines. The cookies are floury and sweet with the aroma of the Ube root.
Out of stock
(Delivery timeframe:Please contact us)
Otap Biscuits Ube
The word Otap is the tagalog version of the utap, which gives it origin in the kitchens of the sugar barons of Silay in the visayas region. Otap is a flaky sweet pretzel-like cookie that can be enjoyed with warm soup, coffee, tea or just dessert. Otap belongs to the beautiful family of cookies that have been passed on from generation to generation. In the Philippines this is a gift that you can safely come to at parties. In addition to this variant in the container packaging, we also have different flavors such as the natural and the Buco (coconut) Pandan flavor. Delicious as a snack and also nice to give as a gift.
Ube root
The root is a tuber-like crop also known as yam. The Ube root is from Africa and Asia. The tubers vary in size. The Purple jam is used in different desserts, there are also different types of ice cream with purple jam and in combination with coconut. In the Philippines it is also available as halayá. This is a kind of jam. One of the dishes in which ube is processed is the very popular halo-halo dessert from the Philippines. This is a shaved ice dessert with fresh fruit, purple jam, cream, condensed milk and coconut.
Ingredients:
Wheat flour, sugar, vegetable oil (hydrogenated palm and/or coconut oil), vegetable oil (coconut and/or palm olein), ube flavor, iodized salt, eggs, colors E133, E129.
Also known as: Otap Biscuits Ube
Country of origin: Philippines
Brand: Laura's
Code: 4809010109743
Content: 210 gr (7.41 Oz)