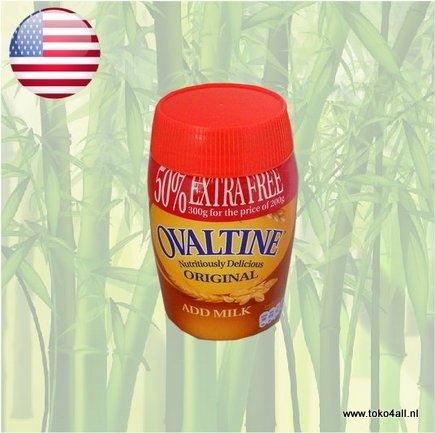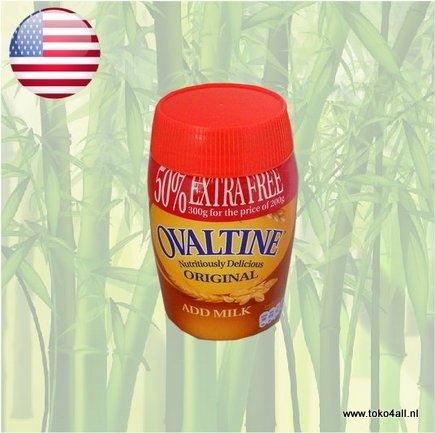 Ovaltine Original 300 gr
€9,95
Ovaltine Original is available in several formats, but one thing is for sure! delicious and healthy. Full of vitamins and minerals that your body needs.
In stock (6)
(Delivery timeframe:1-3 days)
Ovaltine Original
The Original Ovaltine drink. It has been going strong for over a hundred years and is still a much-loved part of the lives of millions of homes. More and more people are discovering that Ovaltine, with its fabulous 'chocolatey' malt taste, is the ultimate cozy and comforting hot drink.
Preparation method
Put 4 teaspoons of this mix into a drinking cup.
Add 200 ml of hot milk or hot water.
Stir well and this is equally suitable for consumption.
Ingredients:
Barley malt extract (73%), whey protein concentrate, low-fat cocoa powder (8%), sugar, calcium carbonate, rapeseed oil, magnesium carbonate, vitamins (C, E, niacin, A, pantothenic acid, B12, B6, B2, B1, folic acid, biotin), iron, zinc sulfate salt.
Also known as: Ovaltine Original
Country of origin: America (USA)
Brand: Ovaltine
Code: 7612100061558
Content: 200 gr. + 100 gr