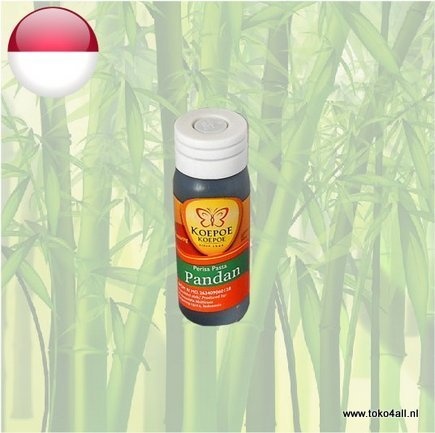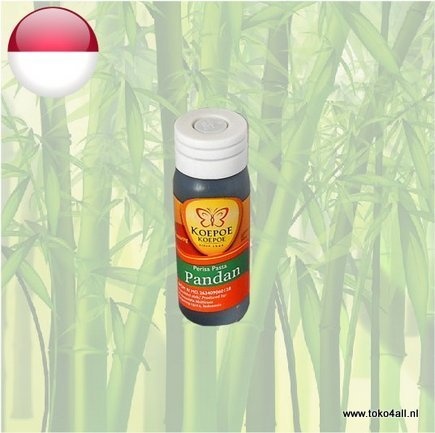 Pandan Paste 30 ml
€0,90
Pandan Paste. It is one of the many flavors from the assortment from Koepoe Koepoe. You can also try the coco pandan flavour.
In stock (46)
(Delivery timeframe:1-3 days)
Pandan Paste
Pandan flavor of the brand Koepoe Koepoe is a paste that is easy to add is on the dishes or desserts that you create. Check out to think a dash of your cake mix or a custard dessert. Pandan paste is also very good to use in homemade cake-cream or other desserts.
Pandan
Pandan is a tropical plant. The plant rarely occurs in the wild but is specially grown for oriental cuisine. The pandan plant flowers rarely. Pandan leaves are often dried or fresh used in various Thai and Indonesian dishes. The pandan leaves give a somewhat nutty flavor, this is often compared to pistachio. The leaves are often freshly soaked in coconut milk so that the taste of the pandan easy in the Court.
Pandan Chiffon
Another well-known dish but then more out of Indonesian cuisine is the pandan chiffon cake. A very airy sponge cake that original light green color from chlorophyll from the juice of the used fresh pandan leaves, but nowadays with the dye usually extra green.
Ingredients:
Glucose emulsifier, pandan flavor, Brilliant Blue Cl 42090 food color, Tartrazine Cl 19140 food color.
Also know as: Pandan Pasta
Country of origin: Indonesia
Brand: Koepoe Koepoe
Code: 8992984831713
Content: 30 ml