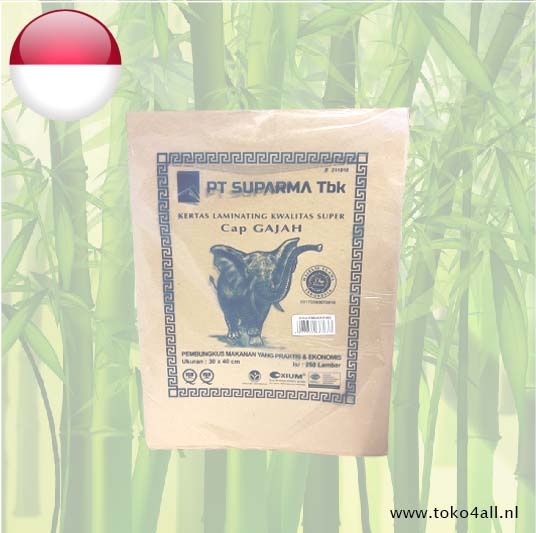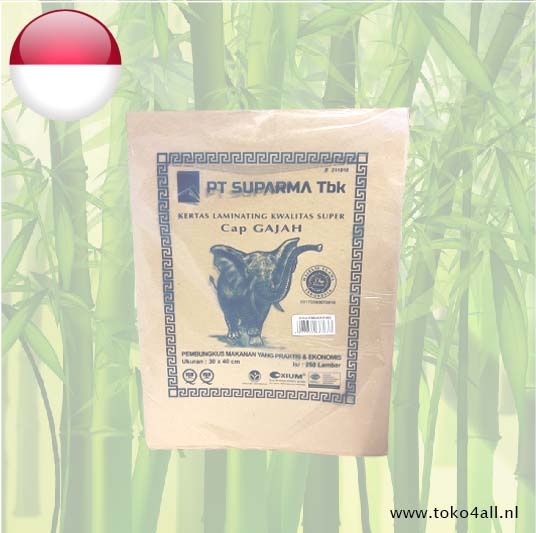 Paper under sheet 30 x 40 cm
€7,50
Paper under sheets are beautifully finished brown papers under sheets that are often used for wicker plates to serve or wrap your dinner.
In stock (3)
(Delivery timeframe:1-3 days)
Paper under sheet
These sheets are made of brown paper and have a size of 30 x 40 cm. The sheets are often used as protection for the beautiful wicker or bamboo braided plates that are often used in Asian cuisine. These sheets ensure that the wicker or bamboo plates do not become unnecessarily dirty while eating. There are approximately 250 sheets in 1 pack. After use, the sheets can easily be thrown away and the plates are kept clean. This way you do not have to make the plates moist and so they stay beautiful longer.
saving
practical
guaranteed
not leaking
no odor
hygienic
heat resistance
Also known as: Paper Under Sheet, kertas laminating
Country of origin: Indonesia
Brand: PT Suparma Tbk
Code: 8927234887677
Content: app. 250 sheets