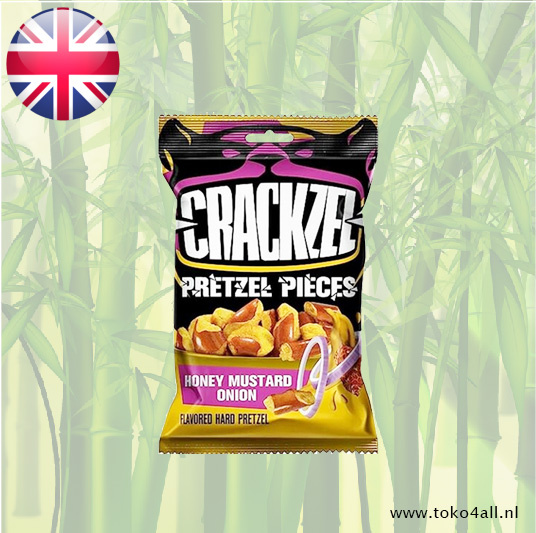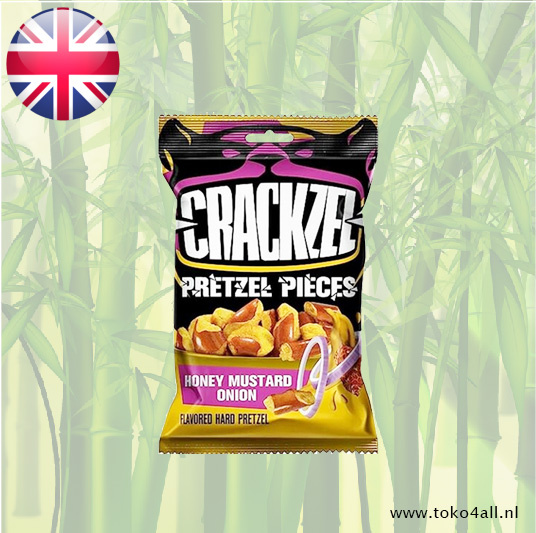 Pretzel pieces Honey Mustard Onion 85 gr
€1,95
Pretzel pieces Honey Mustard Onion is a tasty snack with the taste of honey mustard and onions.
In stock (5)
(Delivery timeframe:1-3 days)
Pretzel pieces Honey Mustard Onion
These pretzel pieces are a true delicacy. Available in different flavors, including this Honey Mustard Onion flavor. The pretzels are pieces and are packed with approximately 85 grams in a bag. The combination of honey mustard and onions make this a delicious treat that will leave your taste buds wanting more. What makes these pretzels so different? The taste of these pretzels is obtained by pre-soaking the pretzels intensively in the aroma and not spraying them on the outside as often happens.
Ingredients:
Wheat Flour, Vegetable Oils (Palm, Rapeseed), Honey Mustard Onion Seasoning 6,8% [Sugar, Salt, Onion Powder 10%, Flavorings, Mustard Powder 5%, Colors (Paprika extract E160c), Honey Powder 0,1%], Salt, Sugar, Yeast, Emulsifier (Sunflower Lecithin).
Also known as: Pretzel pieces Honey Mustard Onion
Country of origin: United Kingdom (UK)
Brand: Crackzel
Code: 8681042335019
Content: 85 gram