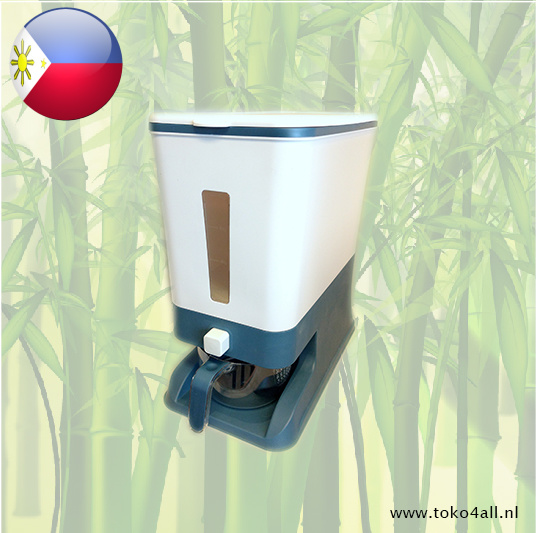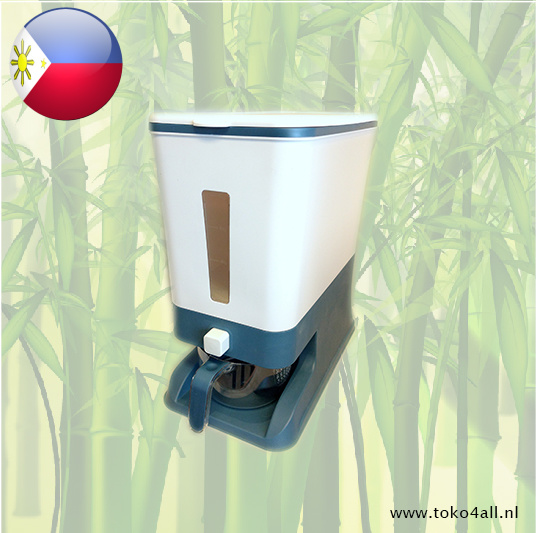 Rice Dispenser 12 kg
€45,00
Rice Dispenser 12 kg is an indispensable part of Asian cuisine, but it is also increasingly being discovered by Western users.
In stock (6)
(Delivery timeframe:1-3 days)
Rice Dispenser
Also called Rice box, it is a very handy appliance for the kitchen. Fully usable without power. What can I do with it? I hear you think. Anyone who has ever eaten rice knows that you often have to weigh it before using it so that you don't cook too much. This rice box has a bowl with a measurement of 200/400/600 grams. By pressing the button, the rice falls into the plastic bowl and you can weigh the amount. Weight indication is always only an indication, if you want to know exactly then use a scale. Before use, you need to assemble the device yourself.
Mount instruction:
Remove the rice dispenser from the packaging.
Turn the bottom over and place it on a flat surface.
Take the spring and push button and put it together. Slide the large white rice I bake the rails of the push button and make 1 whole of this
Tip the rice box with the push button through the hole in the front so that the push button sticks through and push the rice box into place behind the plastic hooks on the front.
Press firmly all around and cover with the lid.
Place the rice bowl in the opening under the push button and the rice box is ready for use
General information:
Easy to keep your rice dry without the possibility of pests
The housing is made of plasti
The rice dispenser is easy to move
Bowl size of 200/400/600 grams
Easy to clean
Capacity 12 kilos of raw rice
Size : 35 x 19 x 37 cm
Also know as: Rice Box Dispenser
Country of origin: Philippines
Brand:
Code: MP011
Content: 12 kilo