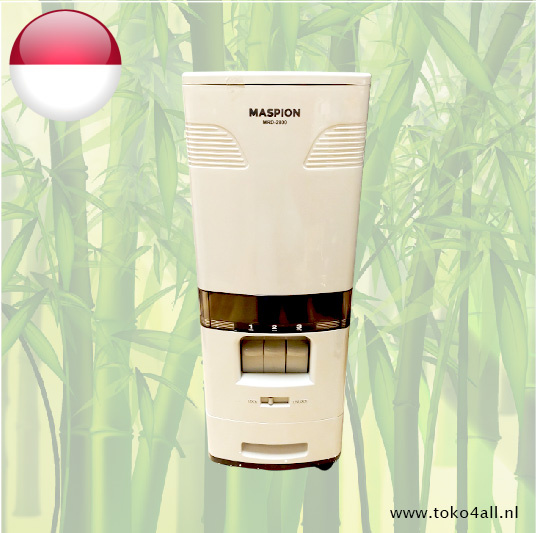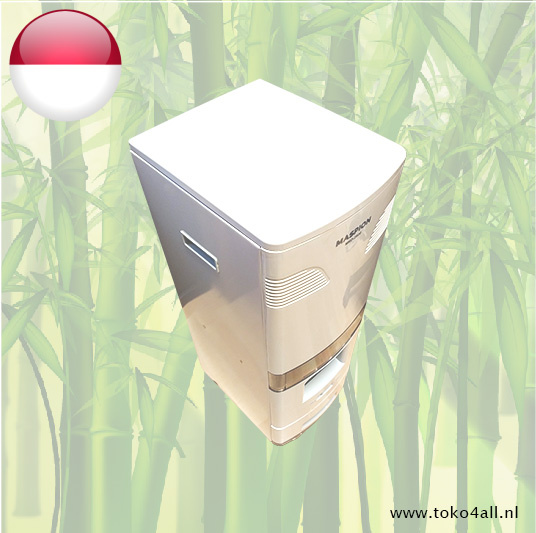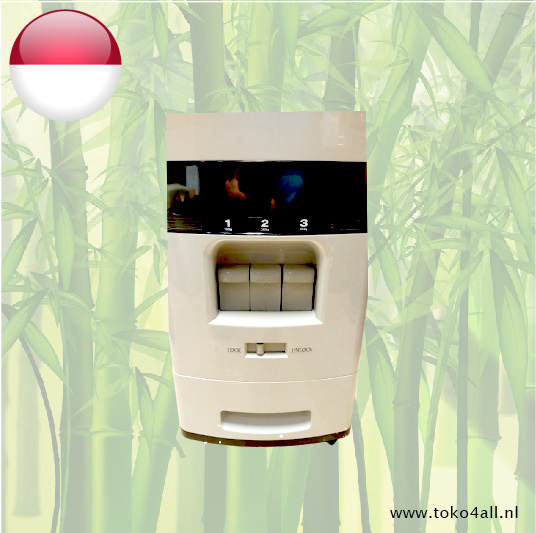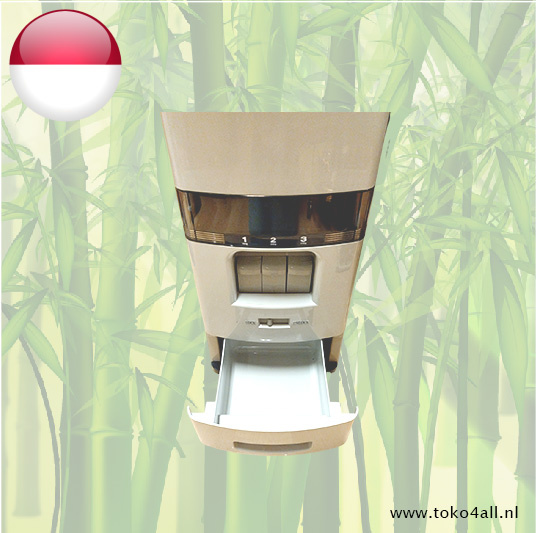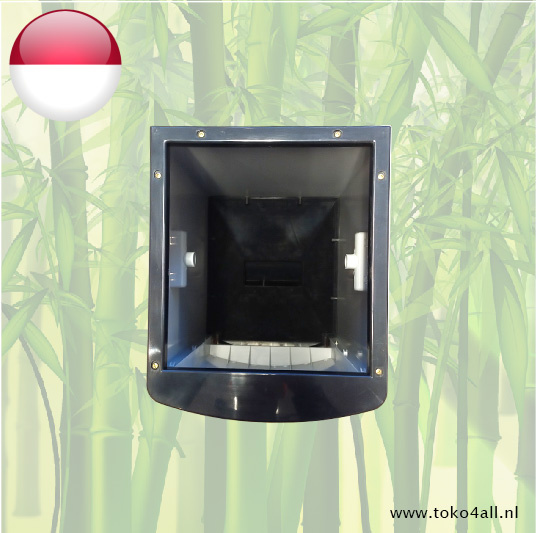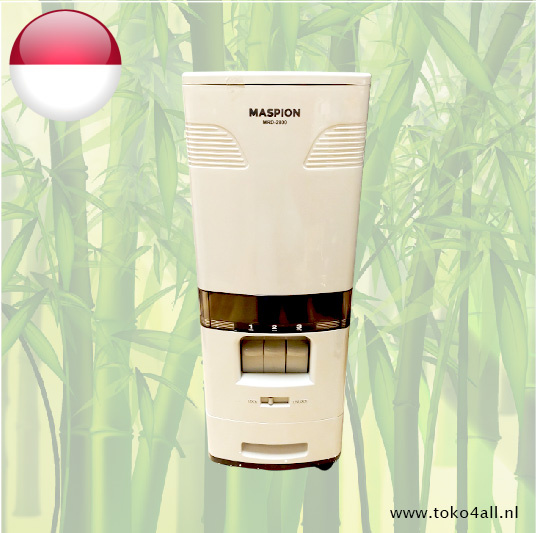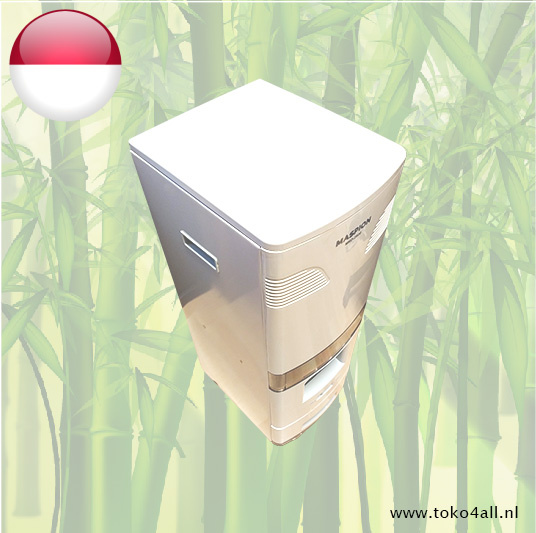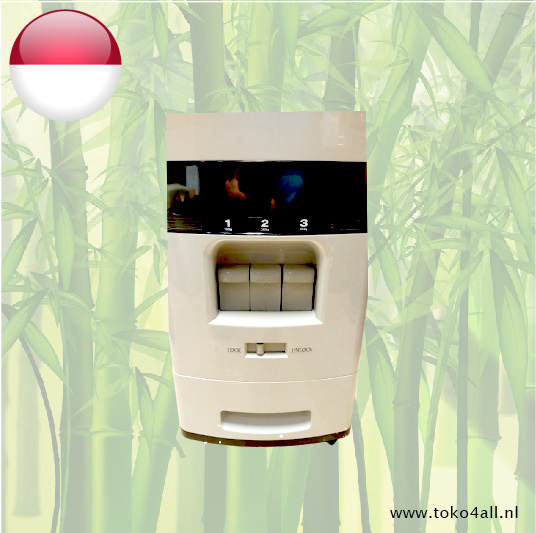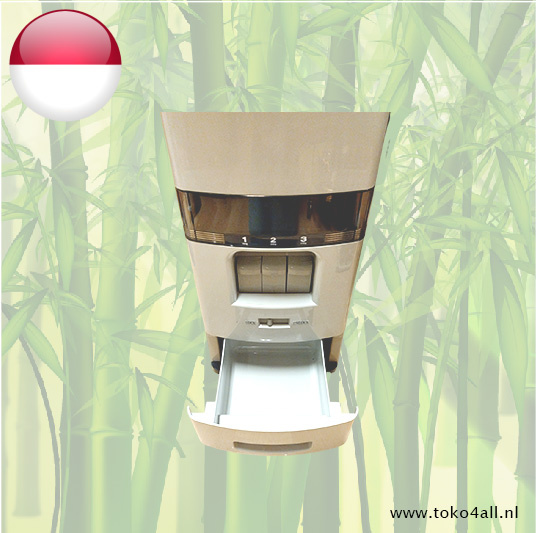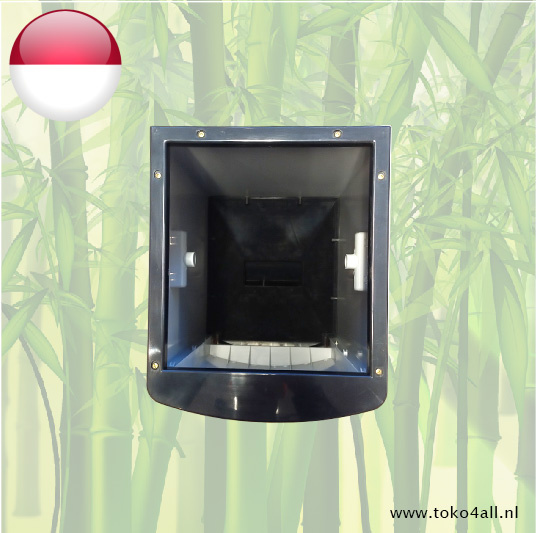 Rice Dispenser 28 kg MRD-2800
€109,95
Rice Dispenser, a beautiful design from the Classic Series. The rice dispenser has a capacity of 28 kilo's and has a beautiful classic look.
In stock (3)
(Delivery timeframe:1-3 days)
Rice Dispenser 28 kg MRD-2800 Maspion
A rice dispenser is something that you will not encounter in Dutch cuisine so quickly, but in Asian cuisine this is a part of the kitchen that is not to be missed. This Dispencer also known as rice box has a capacity of 18 kilograms of rice. The advantage of such a rice box is that the rice is easy to grab and yet it's easy to keep pest free. In addition, the dispenser is easy to move by the wheels underneath the box. The box also has a date disc in the front so you can indicate when the rice has been added to the last. On the box are 2 rice buttons to determine the dose of rice. There is 1 button for 150 gr dosing and there is a second button for the 300 gr dosage and a third button voor 450 gr.
Technise data
Size in mm: 270 x 330 x 760
Capacity 28 kilos
Also know as: Maspion Rijst box, dispencer
Country of origin: Indonesia
Brand: Maspion
Code: 8990011112583
Content: 1 pcs