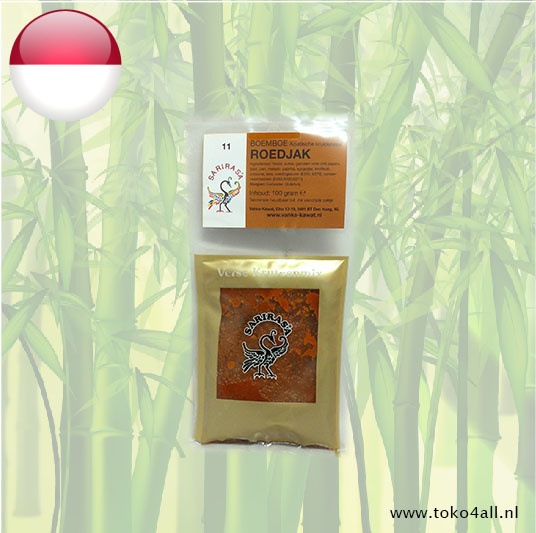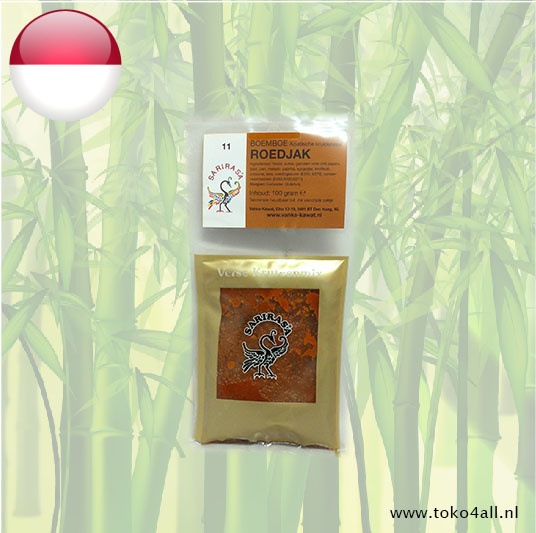 Roedjak Boemboe 100 gr
€1,10
Roedjak Boemboe from Sarirasa is an Asian spice mix that brings Indonesian cuisine to your home.
In stock (21)
(Delivery timeframe:1-3 days)
Roedjak Boemboe
This Roedjak bumbu from Sari Rasa is a ready-made bumbu mix. Easy to use and very tasty but spicy.
Preparation method:
Fry the contents in about 2 tablespoons of oil until light brown
Then add to this: 1/2 cup of water, 500 g of chopped beef or chicken meat
Let it simmer until tender and evaporate to the desired thickness
Ingredients:
Water, sugar, ground red chili peppers, salt, onions, molasses, paprika, coriander, garlic, turmeric, galangal, food acids (citric acid, lactic acid), preservatives (acetic acid, potassium sorbate, sodium benzoate).
Also know as: Roedjak Boemboe
Country of origin: Indonesia
Brand: Sarirasa
Code: 8711675000111
Content: 100 gr