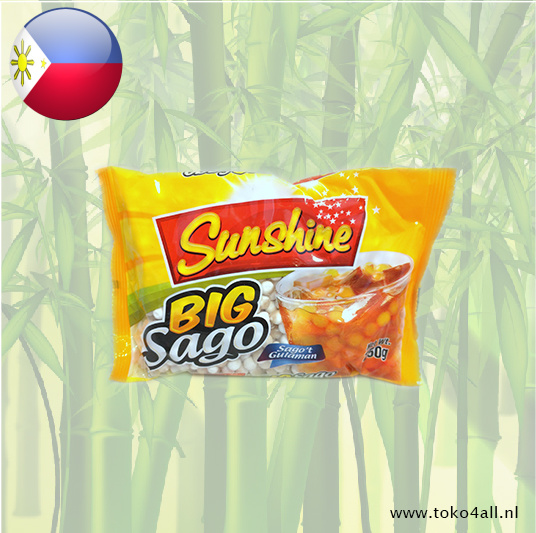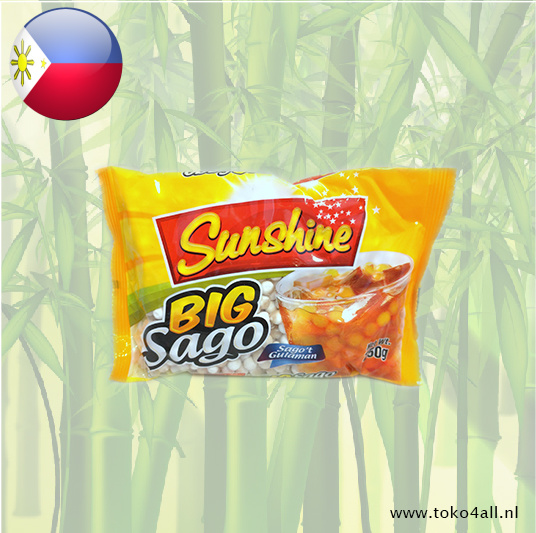 Sago Tapioca Pearls Large 250 gr
€1,95
Sago Tapioca Pearls Large from Buenas, are tapioca pearls that can be used to make sauces or dessert.
In stock (11)
(Delivery timeframe:1-3 days)
Sago Tapioca Pearls Large
These balls are made from the starch obtained from the cassava root. The Pearls can be used in desserts but also in drinks. Nowadays they are also increasingly used in modern cuisine as a garnish with oysters or in curries, for example. The pearls are uncooked hard and not transparent. After boiling the pearls it will become soft and glassy. The taste of the tapioca pearls in neutral and is really only used as a filling or garnish.
How do I use it?
Boil the pearls in plenty of boiling water with some salt. Never put it on with cold water, this will make it difficult to dissolve. The small pearls have a cooking time of approximately 20 minutes and the large pearls more than an hour and a half. When they are done, drain the pearls and mix with a syrup or coconut milk if necessary. You can also put the pearls in a fruit drink once cooked. The cooked pearls can be kept refrigerated for approximately 3 days.
Ingredients:
100% Tapioca
Also Known as: tapioca korrels, tapioca pearls, saku, sakoo, Sago
Country of origin: Philippines
Brand: Sunshine
Code: 4800030006029
Content: 250 gr.