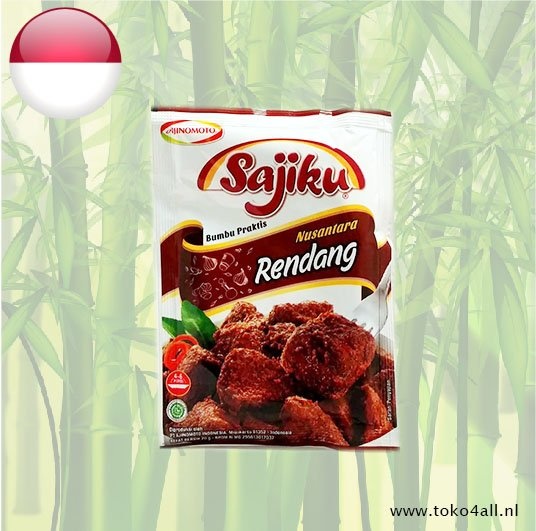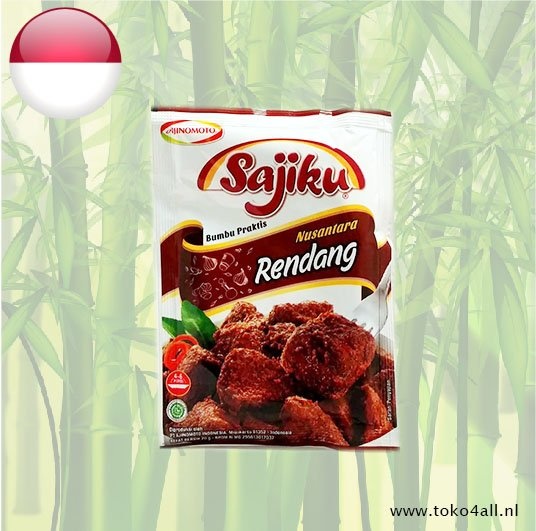 Sajiku Nusantara Rendang 20 gr
€0,60
Sajiku Nusantara Rendang is a complete dry seasoning mix to make the best Rendang yourself. Tasty and easy to use
Out of stock
(Delivery timeframe:Please contact us)
Sajiku Nusantara Rendang
Sajiku® Bumbu Praktis is the best solution for easy preparation of your family's favorite dishes. This convenient complete seasoning mix comes in many variants. Sajiku® Bumbu Praktis is a very helpful replacement of the traditional spices and seasonings that you have at home. Is a practical and complete taste to make a return. Made with herbs of your choice that are dried, so that it can make a delicious rendang without extra spices. Can be used for daily cooking.
How to prepare:
Boil 1 liter of coconut milk
Stir until it boils
Add 1/2 kilo of sliced beef
Cook with a small fire while stirring until the meat is tender
Add 500 ml thick coconut milk, stir well
Boil while stirring until the sauce is ready and leave the oil
Remove from stove and serve
Ingredients:
Salt, spices, red chili, garlic, flavor enhancer E621, sugar, onion, cumin, paprika extract, caramel color class 4, natural identical red pepper flavor.
Also known as: Sajiku Bumbu Praktis Nusantara Rendang
Country of origin: Indonesia
Brand: Ajinomoto
Code: 8992770084026
Content: 20 gr.