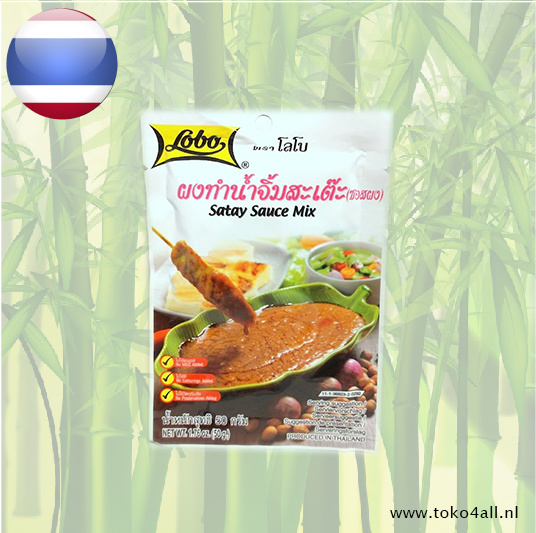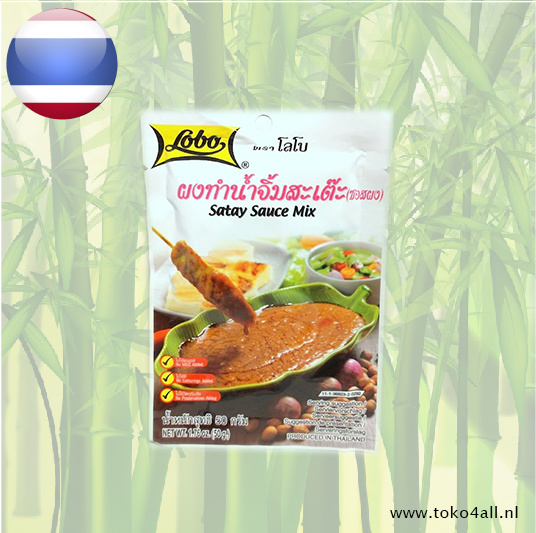 Satay Sauce Mix 50 gr
€1,00
Satay Sauce Mix from Lobo is an instant mix to make your own delicious satay sauce. The paste based on chopped fried peanuts is delicious with a rice dish
In stock (6)
(Delivery timeframe:1-3 days)
Satay Sauce Mix
This satay sauce mix from Lobo is easy to make and is a delicious combination with coconut milk instead of water. Delicious with your satay or rice dish and you can make it even spicier by adding some extra sambal to the recipe. The combination of fried onions and garlic is also recommended.
Preparation method:
Put the contents of this bag in and pan
Add 1/2 cup (120 ml) coconut milk and 1 tablespoon vegetable oil
Stir well
Bring it to a boil over medium heat
Reduce the heat to low and let it simmer for another 5 minutes, stirring occasionally
Ingredients:
Sugar, Wheat flour, Spices (Garlic, Paprika, Onion, Ginger), Salt, Paprika, Flavor enhancer: E621, Tomato powder, Soy sauce powder (Soybeans, Wheat, Salt), Acidity regulator E296, E330.
Also known as: Satay Sauce Mix
Country of origin: Thailand
Brand: Lobo
Code: 8850030112172
Content: 50 gram