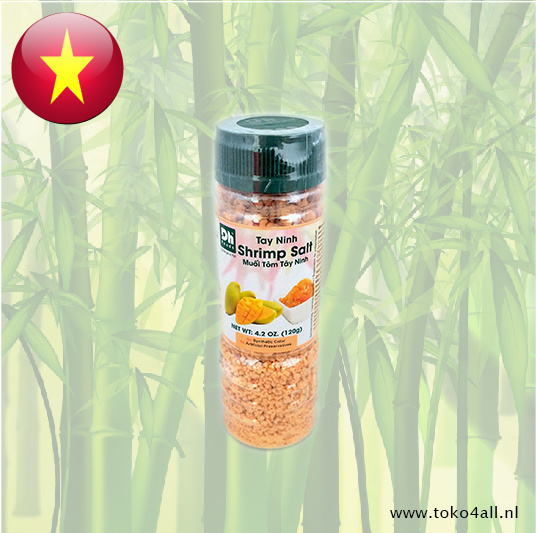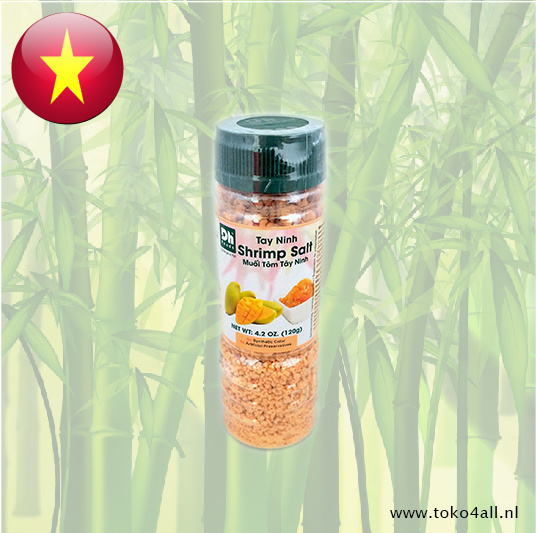 Shrimp Salt seasoning 120 gr
€1,25 €1,50
Shrimp salt seasoning is a spice blend based on salt, shrimp powder and chili and garlic. Great for seasoning shrimp to bake or stew
In stock (9)
(Delivery timeframe:1-3 days)
Shrimp Salt Seasoning
Shrimp Salt Seasoning is a special blend of herbs developed by DH Foods, a well-known company specializing in producing high-quality herbs and spices. This specific seasoning mix is designed to add a delicious flavor to dishes featuring shrimp.
The seasoning mix consists of a carefully curated combination of various spices, salt, and other aromatic ingredients. These ingredients are selected to create a balanced and flavorful blend that complements shrimp dishes perfectly.
Using Shrimp Salt Seasoning is easy. You can directly add the seasoning mix to your dish while cooking or marinating the shrimp. The seasoning mix helps enhance the natural flavor of the shrimp and brings forth a delightful combination of saltiness and other flavor profiles.
The seasoning mix is versatile and can be used in various shrimp dishes such as grilled shrimp, shrimp curries, fried shrimp, and more. It adds an extra dimension to the taste of the dishes and ensures that the shrimp are showcased to their fullest.
Ingredients:
Salt, chili, shrimp powder, garlic, sugar.
Also know as: Garnalen zout smaakmaker
Country of origin: Vietnam
Brand: DH Foods
Code: 8936079280802
Content: 120 gr